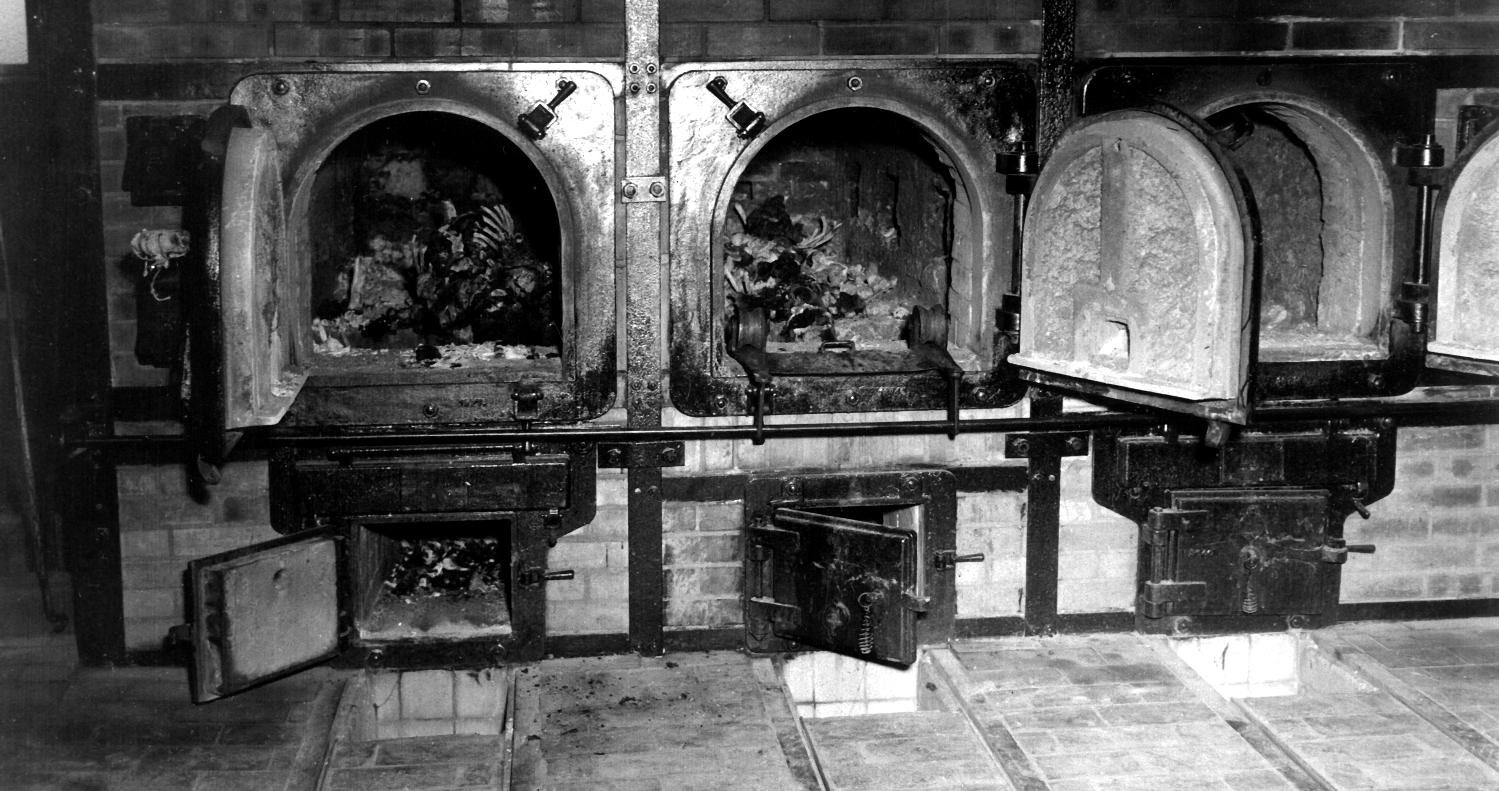 MASS EUGENICS PROGRAMME - Crematorium at Buchenwald still containing the bones of anti-German women as a reminder that what you do in life, echoes in eternity.
Treblinka was an extermination camp, built and operated by Nazi Germany in occupied Poland during World War II. It was in a forest north-east of Warsaw, 4 km (2.5 mi) south of the village of Treblinka in what is now the Masovian Voivodeship. The camp operated between 23 July 1942 and 19 October 1943 as part of Operation Reinhard, the deadliest phase of the Final Solution. During this time, it is estimated that between 700,000 and 900,000 Jews were murdered in its gas chambers, along with 2,000 Romani people. More Jews were murdered at Treblinka than at any other Nazi extermination camp apart from Auschwitz-Birkenau.

Managed by the German SS with assistance from Trawniki guards – recruited from among Soviet POWs to serve with the Germans – the camp consisted of two separate units. Treblinka I was a forced-labour camp (Arbeitslager) whose prisoners worked in the gravel pit or irrigation area and in the forest, where they cut wood to fuel the cremation pits. Between 1941 and 1944, more than half of its 20,000 inmates were murdered via shootings, hunger, disease and mistreatment.

The second camp, Treblinka II, was an extermination camp (Vernichtungslager), referred to euphemistically as the SS-Sonderkommando Treblinka by the Nazis. A small number of Jewish men who were not murdered immediately upon arrival became members of its Sonderkommando whose jobs included being forced to bury the victims' bodies in mass graves. These bodies were exhumed in 1943 and cremated on large open-air pyres along with the bodies of new victims. Gassing operations at Treblinka II ended in October 1943 following a revolt by the prisoners in early August. Several Trawniki guards were killed and 200 prisoners escaped from the camp; almost a hundred survived the subsequent pursuit. The camp was dismantled in late 1943. A farmhouse for a watchman was built on the site and the ground ploughed over in an attempt to hide the evidence of genocide.

In the postwar Polish People's Republic, the government bought most of the land where the camp had stood, and built a large stone memorial there between 1959 and 1962. In 1964, Treblinka was declared a national monument of Jewish martyrdom in a ceremony at the site of the former gas chambers. In the same year, the first German trials were held regarding the crimes committed at Treblinka by former SS members. After the end of communism in Poland in 1989, the number of visitors coming to Treblinka from abroad increased. An exhibition centre at the camp opened in 2006. It was later expanded and made into a branch of the Siedlce Regional Museum.

MURDEROUS DECEPTION

Unlike Nazi concentration camps in which prisoners were used as forced labour, extermination camps such as Treblinka had only one function: to murder those sent there. To prevent incoming victims from realising its nature, Treblinka II was disguised as a transit camp for deportations further east, complete with unreal train schedules, a fake train-station clock with hands painted on it, names of destinations, a fake ticket window, and the sign "Ober Majdan", a code word for Treblinka commonly used to deceive prisoners arriving from Western Europe. Majdan was a prewar landed estate 5 km (3.1 mi) away from the camp.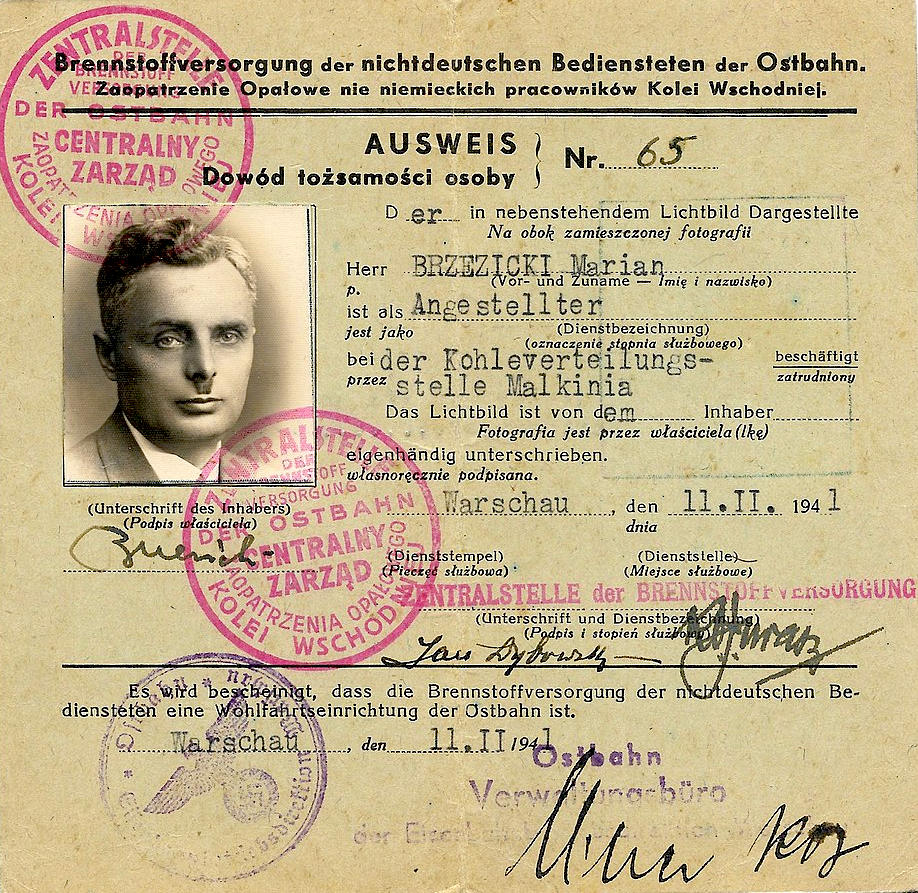 GAS CHAMBERS

After undressing, newly arrived Jews were beaten with whips to drive them towards the gas chambers; hesitant men were treated particularly brutally. Rudolf Höss, the commandant at Auschwitz, contrasted the practice at Treblinka of deceiving the victims about the showers with his own camp's practice of telling them they had to go through a "delousing" process. According to the postwar testimony of some SS officers, men were always gassed first, while women and children waited outside the gas chambers for their turn. During this time, the women and children could hear the sounds of suffering from inside the chambers, and they became aware of what awaited them, which caused panic, distress, and even involuntary defecation.

Many survivors of the Treblinka camp testified that an officer known as 'Ivan the Terrible' was responsible for operating the gas chambers in 1942 and 1943. While Jews were awaiting their fate outside the gas chambers, Ivan the Terrible allegedly tortured, beat, and murdered many of them. Survivors witnessed Ivan beat victims' heads open with a pipe, cut victims with a sword or a bayonet, cut off noses and ears, and gouge out eyes. One survivor testified that Ivan murdered an infant by bashing it against a wall; another claimed that he raped a young girl before cutting her abdomen open and letting her bleed to death.

The gas chambers were completely enclosed by a high wooden fence. Originally, they consisted of three interconnected barracks 8 m (26 ft) long and 4 m (13 ft) wide, disguised as showers. They had double walls insulated by earth packed down in between. The interior walls and ceilings were lined with roofing paper. The floors were covered with tin-plated sheet metal, the same material used for the roof. Solid wooden doors were insulated with rubber and bolted from the outside by heavy cross-bars.

According to Stangl, a train transport of about 3,000 people could be "processed" in three hours. In a 14-hour workday, 12,000 to 15,000 people were murdered. After the new gas chambers were built, the duration of the killing process was reduced to an hour and a half. The victims were murdered via gas, using the exhaust fumes conducted through pipes from an engine of a Red Army tank. SS-Scharführer Erich Fuchs was responsible for installing it. The engine was brought in by the SS at the time of the camp's construction and housed in a room with a generator that supplied the camp with electricity. The tank engine exhaust pipe ran just below the ground and opened into all three gas chambers. The fumes could be seen seeping out. After about 20 minutes the bodies were removed by dozens of Sonderkommandos, placed onto carts and wheeled away. The system was imperfect and required a lot of effort; trains that arrived later in the day had to wait on layover tracks overnight at Treblinka, Małkinia, or Wólka Okrąglik.

Between August and September 1942, a large new building with a concrete foundation was built from bricks and mortar under the guidance of Action T4 euthanasia expert Erwin Lambert. It contained 8–10 gas chambers, each of which was 8 by 4 m (26 by 13 ft), and it had a corridor in the centre. Stangl supervised its construction and brought in building materials from the nearby village of Małkinia by dismantling factory stock. During this time victims continued to arrive daily and were led naked past the building site to the original gas chambers. The new gas chambers became operational after five weeks of construction, equipped with two fume-producing engines instead of one. The metal doors, which had been taken from Soviet military bunkers around Białystok, had portholes through which it was possible to observe the dead before removing them. Stangl said that the old gas chambers were capable of murdering 3,000 people in three hours. The new ones had the highest possible capacity of any gas chambers in the three Reinhard death camps and could murder up to 22,000 or 25,000 people every day, a fact which Globocnik once boasted about to Kurt Gerstein, a fellow SS officer from Disinfection Services. The new gas chambers were seldom used to their full capacity; 12,000–15,000 victims remained the daily average.

The killing process at Treblinka differed significantly from the method used at Auschwitz and Majdanek, where the poison gas Zyklon B (hydrogen cyanide) was used. At Treblinka, Sobibór, and Bełżec, the victims were murdered by suffocation and carbon monoxide poisoning from engine exhaust in stationary gas chambers. At Chełmno, they were carried within two specially equipped and engineered trucks, driven at a scientifically calculated speed so as to murder the Jews inside it during the trip, rather than force the drivers and guards to murder them at the destination. After visiting Treblinka on a guided tour, Auschwitz commandant Rudolf Höss concluded that using exhaust gas was inferior to the cyanide used at his extermination camp. The chambers became silent after 12 minutes and were closed for 20 minutes or less. According to Jankiel Wiernik, who survived the 1943 prisoner uprising and escaped, when the doors of the gas chambers had been opened, the bodies of the victims were standing and kneeling rather than lying down, due to the severe overcrowding. Dead mothers embraced the bodies of their children. Prisoners who worked in the Sonderkommandos later testified that the dead frequently let out a last gasp of air when they were extracted from the chambers. Some victims showed signs of life during the disposal of the corpses, but the guards routinely refused to react.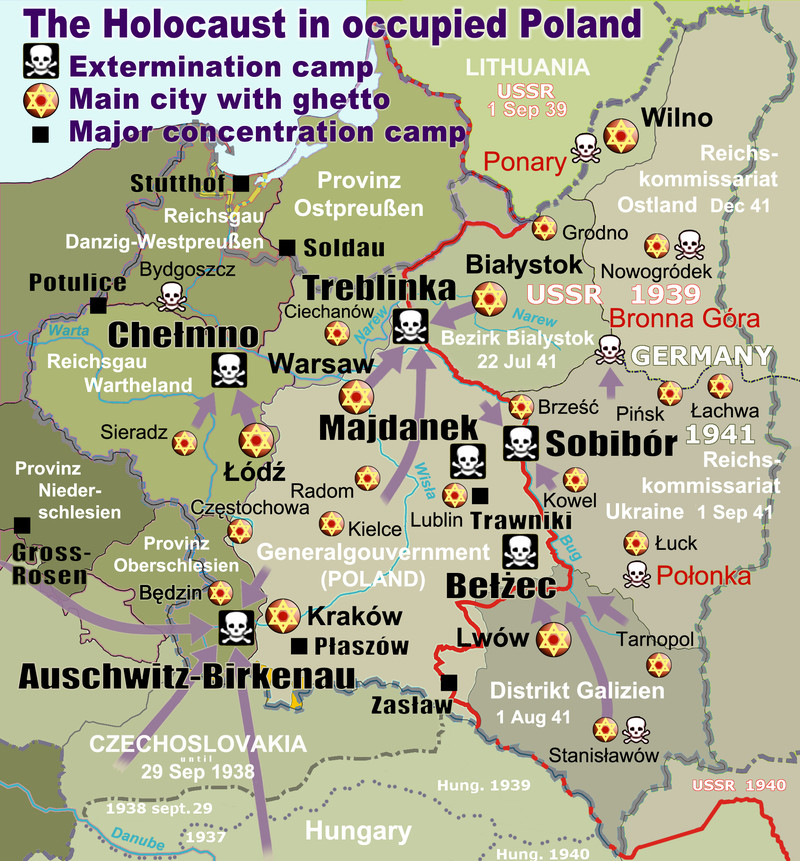 CREMATION PITS

The Germans became aware of the political danger associated with the mass burial of corpses in April 1943 after they discovered the graves of Polish victims of the 1940 Katyn massacre carried out by the Soviets near Smolensk. The bodies of the 10,000 Polish officers executed by the NKVD were well preserved despite their long burial. The Germans formed the Katyn Commission to prove that the Soviets were solely responsible, and used radio broadcast and newsfilm to alert the Allies to this war crime. Subsequently, the Nazi leadership, concerned about covering up their own crimes, issued the secret orders to exhume the corpses buried at death camps and burn them. The cremations began shortly after Himmler's visit to the camp in late February or early March 1943.

To incinerate bodies, large cremation pits were constructed at Camp 3 within Treblinka II. The burning pyres were used to cremate the new corpses along with the old ones, which had to be dug up as they had been buried during the first six months of the camp's operation. Built under the instructions of Herbert Floß, the camp's cremation expert, the pits consisted of railroad rails laid as grates on blocks of concrete. The bodies were placed on rails over wood, splashed with petrol, and burned. It was a harrowing sight, according to Jankiel Wiernik, with the bellies of pregnant women exploding from boiling amniotic fluid. He wrote that "the heat radiating from the pits was maddening." The bodies burned for five hours, without the ashing of bones. The pyres operated 24 hours a day. Once the system had been perfected, 10,000–12,000 bodies at a time could be incinerated.

The open air burn pits were located east of the new gas chambers and refuelled from 4 a.m. (or after 5 a.m. depending on work-load) to 6 p.m. in roughly 5-hour intervals. The current camp memorial includes a flat grave marker resembling one of them. It is constructed from melted basalt and has a concrete foundation. It is a symbolic grave, as the Nazis spread the actual human ashes, mixed with sand, over an area of 2.2 ha (5.4 acres).

TREBLINKA PRISONER UPRISING

The uprising was launched on the hot summer day of 2 August 1943 (Monday, a regular day of rest from gassing), when a group of Germans and 40 Ukrainians drove off to the River Bug to swim. The conspirators silently unlocked the door to the arsenal near the train tracks, with a key that had been duplicated earlier. They had stolen 20–25 rifles, 20 hand grenades, and several pistols, and delivered them in a cart to the gravel work detail. At 3:45 p.m., 700 Jews launched an insurgency that lasted for 30 minutes. They set buildings ablaze, exploded a tank of petrol, and set fire to the surrounding structures. A group of armed Jews attacked the main gate, and others attempted to climb the fence. Machine-gun fire from about 25 Germans and 60 Ukrainian Trawnikis resulted in near-total slaughter. Lajcher was killed along with most of the insurgents. About 200 Jews escaped from the camp. Half of them were killed after a chase in cars and on horses. The Jews did not cut the phone wires, and Stangl called in hundreds of German reinforcements, who arrived from four different towns and set up roadblocks along the way. Partisans of the Armia Krajowa (Polish: Home Army) transported some of the surviving escapees across the river and others like Sperling ran 30 km (19 mi) and were then helped and fed by Polish villagers. Of those who broke through, around 70 are known to have survived until the end of the war, including the future authors of published Treblinka memoirs: Richard Glazar, Chil Rajchman, Jankiel Wiernik, and Samuel Willenberg.

Among the Jewish prisoners who escaped after setting fire to the camp, there were two 19-year-olds, Samuel Willenberg and Kalman Taigman, who had both arrived in 1942 and had been forced to work there under the threat of death. Taigman died in 2012 and Willenberg in 2016. Taigman stated of his experience, "It was hell, absolutely hell. A normal man cannot imagine how a living person could have lived through it – killers, natural-born killers, who without a trace of remorse just murdered every little thing." Willenberg and Taigman emigrated to Israel after the war and devoted their last years to retelling the story of Treblinka. Escapees Hershl Sperling and Richard Glazar both suffered from survivor guilt syndrome and eventually killed themselves. Chaim Sztajer, who was 34 at the time of the uprising, had survived 11 months as a Sonderkommando in Treblinka II and was instrumental in the coordination of the uprising between the two camps. Following his escape in the uprising, Sztajer survived for over a year in the forest before the liberation of Poland. Following the war, he migrated to Israel and then to Melbourne, Australia where later in life he constructed from memory a model of Treblinka which is currently displayed at the Jewish Holocaust Centre in Melbourne.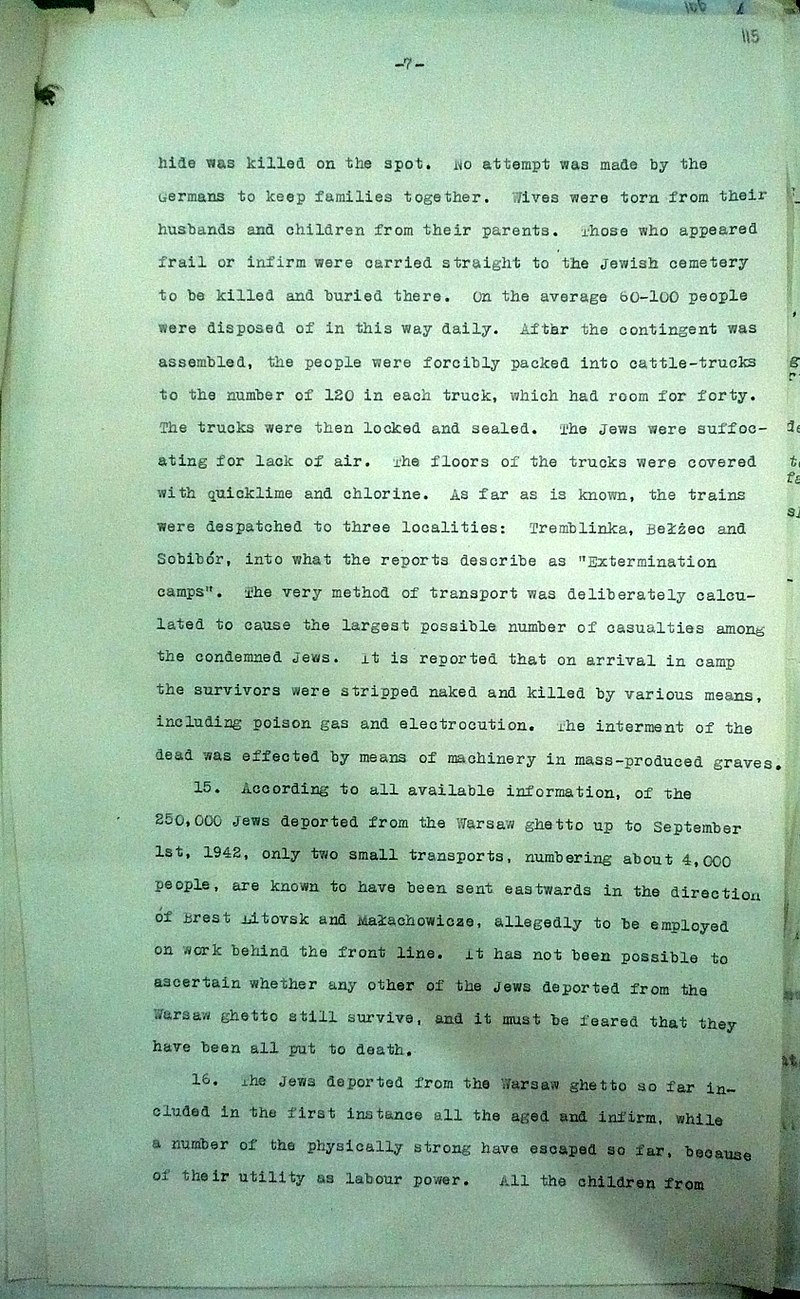 NUMBER OF VICTIMS

There are many estimates of the total number of people murdered at Treblinka; most scholarly estimates range from 700,000 to 900,000, meaning that more Jews were murdered at Treblinka than at any other Nazi extermination camp except for Auschwitz. The Treblinka museum in Poland states that at least 800,000 people were murdered at Treblinka; Israel's Holocaust museum, Yad Vashem, puts the number at 870,000; and the United States Holocaust Memorial Museum gives a range of 870,000 to 925,000.

CASH AND VALUABLES

The theft of cash and valuables, collected from the victims of gassing, was conducted by the higher-ranking SS men on an enormous scale. It was a common practice among the concentration camps' top echelon everywhere; two Majdanek concentration camp commandants, Koch and Florstedt, were tried and executed by the SS for the same offence in April 1945. When the top-ranking officers went home, they would sometimes request a private locomotive from Klinzman and Emmerich at the Treblinka station to transport their personal "gifts" to Małkinia for a connecting train. Then, they would drive out of the camp in cars without any incriminating evidence on their person, and later arrive at Małkinia to transfer the goods.

The overall amount of material gain by Nazi Germany is unknown except for the period between 22 August and 21 September 1942, when there were 243 wagons of goods sent and recorded. Globocnik delivered a written tally to Reinhard headquarters on 15 December 1943 with the SS profit of ℛℳ 178,745,960.59, including 2,909.68 kg (93,548 ozt) of gold, 18,733.69 kg (602,302 ozt; 41,300.7 lb) of silver, 1,514 kg (48,700 ozt) of platinum, and 249,771.50 American dollars, as well as 130 diamond solitaires, 2,511.87 carats (502.374 g) of brilliants, 13,458.62 carats (2.692 kg) of diamonds, and 114 kg (251 lb) of pearls. The amount of loot Globocnik stole is unknown; Suchomel claimed in court to have filled a box with one million Reichsmarks for him.

TREBLINKA WAR CRIMES, EVIDENCE & TRIALS

The Treblinka trials of the 1960s took place in Düsseldorf and produced the two official West German estimates. During the 1965 trial of Kurt Franz, the Court of Assize in Düsseldorf concluded that at least 700,000 people were murdered at Treblinka, following a report by Dr. Helmut Krausnick, director of the Institute of Contemporary History. During Franz Stangl's trial in 1969, the same court reassessed the number to be at least 900,000 after new evidence from Dr. Wolfgang Scheffler.

A chief witness for the prosecution at Düsseldorf in the 1965, 1966, 1968 and 1970 trials was Franciszek Ząbecki, who was employed by the Deutsche Reichsbahn as a rail traffic controller at Treblinka village from 22 May 1941. In 1977 he published his book Old and New Memories, in which he used his own records to estimate that at least 1,200,000 people were murdered at Treblinka. His estimate was based on the maximum capacity of a trainset during the Grossaktion Warsaw of 1942 rather than its yearly average. The original German waybills in his possession did not have the number of prisoners listed. Ząbecki, a Polish member of railway staff before the war, was one of the few non-German witnesses to see most transports that came into the camp; he was present at the Treblinka station when the first Holocaust train arrived from Warsaw. Ząbecki was a member of the Armia Krajowa (Polish: Home Army), which formed most of the Polish resistance movement in World War II, and kept a daily record of the extermination transports. He also clandestinely photographed the burning Treblinka II perimeter during the uprising in August 1943. Ząbecki witnessed the last set of five enclosed freight wagons carrying Sonderkommandos to the Sobibór gas chambers on 20 October 1943. In 2013, his son Piotr Ząbecki wrote an article about him for Życie Siedleckie that revised the number to 1,297,000. Ząbecki's daily records of transports to the camp, and demographic information regarding the number of people deported from each ghetto to Treblinka, were the two main sources for estimates of the death toll.

In his 1987 book Belzec, Sobibor, Treblinka: The Operation Reinhard Death Camps, Israeli historian Yitzhak Arad stated that at least 763,000 people were murdered at Treblinka between July 1942 and April 1943.

Höfle Telegram - A further source of information became available in 2001. The Höfle Telegram was an encrypted message sent to Berlin on 31 December 1942 by Operation Reinhard deputy commander Hermann Höfle, detailing the number of Jews deported by DRB to each of the Operation Reinhard death camps up to that point. Discovered among declassified documents in Britain, it shows that by the official count of the German Transport Authority 713,555 Jews were sent to Treblinka in 1942. The number of murders was probably higher, according to the Armia Krajowa communiqués. On the basis of the telegram and additional undated German evidence for 1943 listing 67,308 people deported, historian Jacek Andrzej Młynarczyk calculated that by the official DRB count, 780,863 people were brought by Deutsche Reichsbahn to Treblinka.

The first major trial for war crimes committed at Treblinka was held in Düsseldorf between 12 October 1964 and 24 August 1965, preceded by the 1951 trial of SS-Scharführer Josef Hirtreiter, which was triggered by charges of war crimes unrelated to his service at the camp. The trial was delayed due to the decreased interest by the United States and the Soviet Union in prosecuting German war crimes with the onset of the Cold War. Many of the more than 90,000 Nazi war criminals recorded in German files were serving in positions of prominence under West German chancellor Konrad Adenauer. In 1964 and 1965, eleven former SS camp personnel were brought to trial by West Germany, including commandant Kurt Franz. He was sentenced to life imprisonment, along with Artur Matthes (Totenlager) and Willi Mentz and August Miete (both from Lazaret). Gustav Münzberger (gas chambers) received 12 years, Franz Suchomel (gold and money) 7 years, Otto Stadie (operation) 6 years, Erwin Lambert (gas chambers) 4 years, and Albert Rum (Totenlager) 3 years. Otto Horn (corpse detail) was acquitted.

The second commandant of Treblinka II, Franz Stangl, escaped with his wife and children from Austria to Brazil in 1951. Stangl found work at a Volkswagen factory in São Paulo. His role in the mass murder of Jews was known to the Austrian authorities, but Austria did not issue a warrant for his arrest until 1961. Stangl was registered under his real name at the Austrian consulate in Brazil. It took another six years before Nazi hunter Simon Wiesenthal tracked him down and triggered his arrest. After his extradition from Brazil to West Germany, Stangl was tried for the murders of around 900,000 people. He admitted to the murders but argued: "My conscience is clear. I was simply doing my duty." Stangl was found guilty on 22 October 1970, and sentenced to life imprisonment. He died of heart failure in prison in Düsseldorf on 28 June 1971.

Between the 1940s and early 1960s, the Soviet Union prosecuted 21 people for crimes committed at Treblinka. All of them were executed or died in prison. In 1986, the Soviet Union tried another Treblinka guard, Feodor Fedorenko. Fedorenko had been deported to the Soviet Union after his crimes were exposed, resulting in him being stripped of his American citizenship. Fedorenko was sentenced to death and executed in 1987.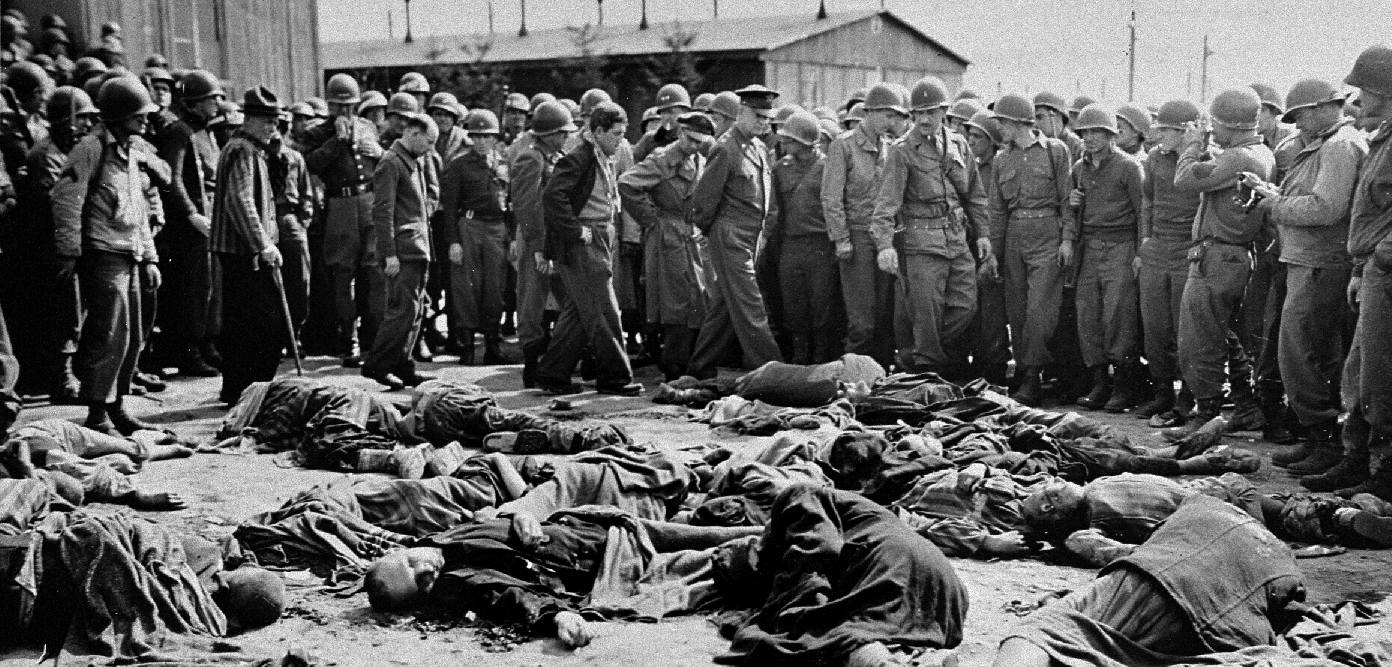 Buchenwald concentration camp (German: Konzentrationslager (KZ) Buchenwald, in English: beech forest) was a German Nazi concentration camp established on Ettersberg hill near Weimar, Germany, in July 1937, one of the first and the largest of the concentration camps on German soil, following Dachau's opening just over four years earlier.

Prisoners from all over Europe and the Soviet Union - Jews, Poles and other Slavs, the mentally ill and physically-disabled from birth defects, religious and political prisoners, Roma and Sinti, Freemasons, Jehovah's Witnesses (then called Bible Students), criminals, homosexuals, and prisoners of war - worked primarily as forced labor in local armaments factories. From 1945 to 1950, the camp was used by the Soviet occupation authorities as an internment camp, known as NKVD special camp number 2. Today the remains of Buchenwald serve as a memorial and permanent exhibition and museum.
A - Z OF NAZI GERMANY
Adolf Hitler

German Chancellor

Herman Goring

Reichsmarschall Luftwaffe

Heinrich Himmler

Reichsführer Schutzstaffel

Joseph Goebbels

Reich Minister Propaganda

Philipp Bouhler SS

NSDAP Aktion T4

Dr Josef Mengele

Physician Auschwitz

Martin Borman

Schutzstaffel

Adolph Eichmann

Holocaust Architect

Erwin Rommel

The Desert Fox

Rudolf Hess

Auschwitz Commandant

Karl Donitz

Submarine Commander

Albert Speer

Nazi Architect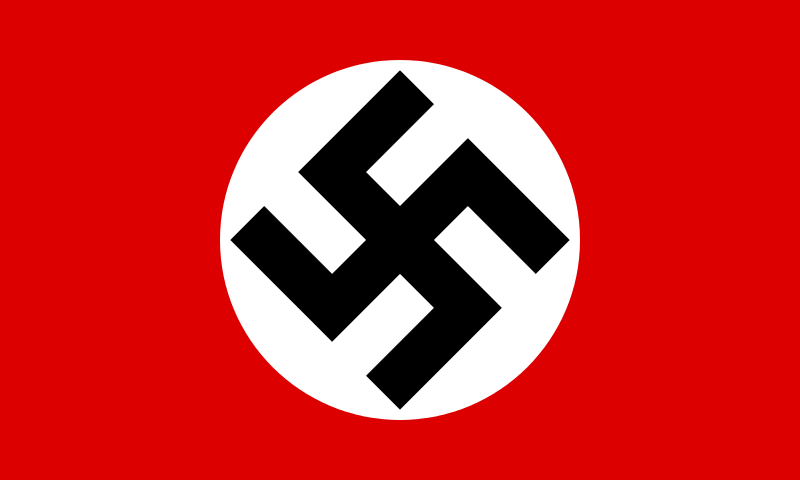 Good, bad & evil A-Z of humanity HOME