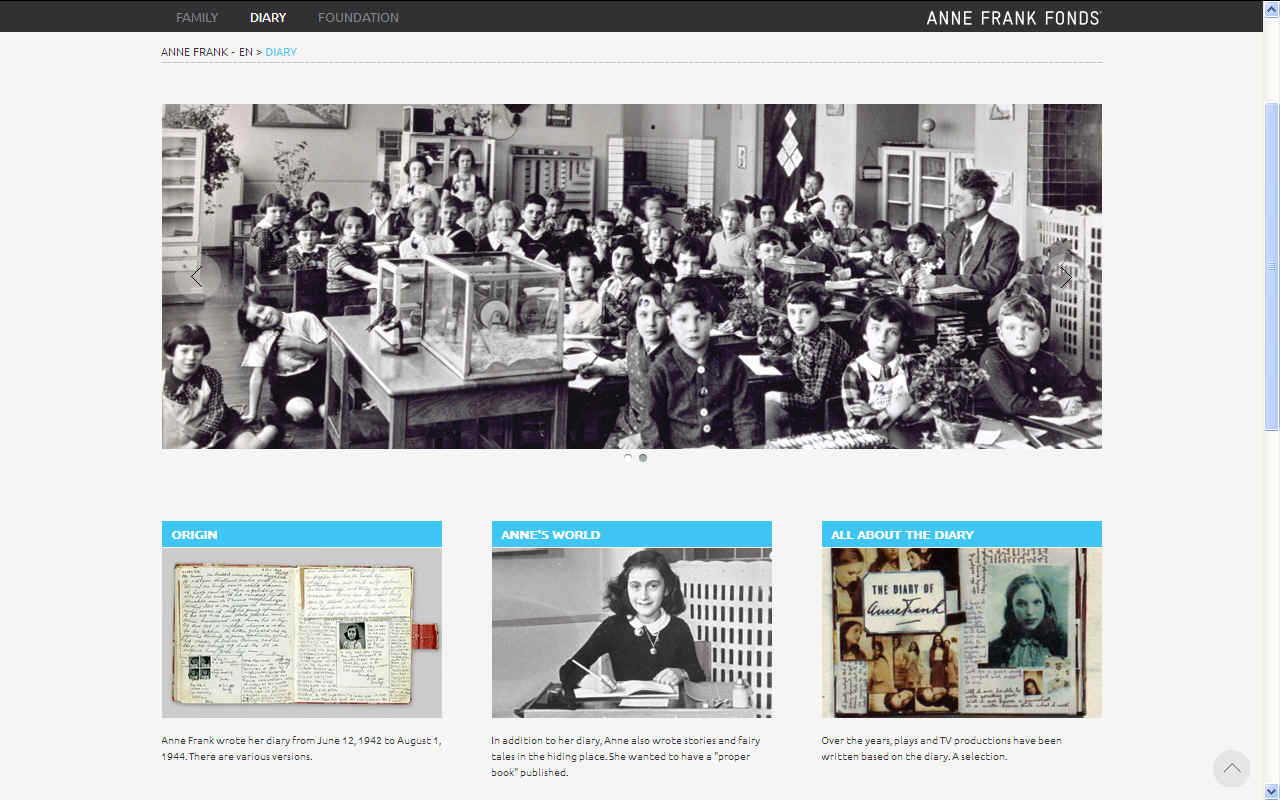 ANNIVERSARY - 2017 marks 70 years since Otto Frank published the diary written by his daughter Anne: The Diary of a Young Girl. Since then, it has been translated into more than 70 languages.
Persecution persists in many countries and sometimes, as in Nazi occupied Amsterdam, by officials. In the case of Anne Frank her race was persecuted by the Nazis, such that her family were forced to hide in a building until eventually they were caught and sent to a concentration camp.
ABOUT ANNE FRANK
Annelies Marie Frank; 12 June 1929 – February or March 1945) was a German-born diarist. One of the most discussed Jewish victims of the Holocaust, she gained fame posthumously with the publication of The Diary of a Young Girl (originally Het Achterhuis in Dutch; English: The Secret Annex), in which she documents her life in hiding from 1942 to 1944, during the German occupation of the Netherlands in World War II. It is one of the world's most widely known books and has been the basis for several plays and films.

Born in Frankfurt, Germany, she lived most of her life in or near Amsterdam, Netherlands, having moved there with her family at the age of four and a half when the Nazis gained control over Germany. Born a German national, Frank lost her citizenship in 1941 and thus became stateless. By May 1940, the Franks were trapped in Amsterdam by the German occupation of the Netherlands. As persecutions of the Jewish population increased in July 1942, the family went into hiding in some concealed rooms behind a bookcase in the building where Anne's father Otto worked.
From then until the family's arrest by the Gestapo in August 1944, she kept a diary she had received as a birthday present, and wrote in it regularly. Following their arrest, the Franks were transported to concentration camps. In October or November 1944, Anne and her sister Margot were transferred from Auschwitz to Bergen-Belsen concentration camp, where they died (probably of typhus) a few months later. They were originally estimated by the Red Cross to have died in March, with Dutch authorities setting 31 March as their official date of death, but research by the Anne Frank House in 2015 suggests they more likely died in February.

Otto Frank, the only survivor of the family, returned to Amsterdam after the war to find that her diary had been saved by Miep Gies, one of the helpers, and his efforts led to its publication in 1947. It was translated from its original Dutch version and first published in English in 1952 as The Diary of a Young Girl, and has since been translated into over 60 languages.
THE GUARDIAN - JANUARY 27 2015

The theme for Holocaust Memorial Day 2015 is "keep the memory alive", and today we want to remember Annelies Marie Frank, better known as Anne Frank, who started her diary Diary of a Young Girl at the age of just 13, while hiding from the German occupation of Amsterdam during the second world war. Anne wrote her diary in hiding in a secret annex of an old warehouse for the next two years. The diary stops abruptly in August 1944, when her family are betrayed and eventually sent to Auschwitz death camp. Only Anne's father Otto survived and published his daughter's Anne's diary in 1947.

Even if you haven't read the diary, you will probably have heard of Anne Frank, seen one of the many film adaptations of Diary of a Young Girl, or even visited the Anne Frank museum in Amsterdam.

But we still think that the best way to experience Diary of a Young Girl is to read it yourself. This funny, heartbreaking, inspiring book will make it so easy for you to keep the memory of Anne Frank alive.

To give you a little taste, we have collected 10 of the greatest quotes from Anne Frank's Diary of a Young Girl that are bound to make you want sit down right away and (finally) read this wonderful diary from cover to cover, if you haven't already.

" Writing in a diary is a really strange experience for someone like me. Not only because I've never written anything before, but also because it seems to me that later on neither I nor anyone else will be interested in the musings of a thirteen-year old school girl. Oh well, it doesn't matter. I feel like writing."

" How wonderful it is that nobody need wait a single moment before starting to improve the world."

" I know what I want, I have a goal, an opinion, I have a religion and love. Let me be myself and then I am satisfied. I know that I'm a woman, a woman with inward strength and plenty of courage."

" We aren't allowed to have any opinions. People can tell you to keep your mouth shut, but it doesn't stop you having your own opinion. Even if people are still very young, they shouldn't be prevented from saying what they think."

" Women should be respected as well! Generally speaking, men are held in great esteem in all parts of the world, so why shouldn't women have their share? Soldiers and war heroes are honored and commemorated, explorers are granted immortal fame, martyrs are revered, but how many people look upon women too as soldiers?"

" Everyone has inside of him a piece of good news. The good news is that you don't know how great you can be! How much you can love! What you can accomplish! And what your potential is!"

" It's difficult in times like these: ideals, dreams and cherished hopes rise within us, only to be crushed by grim reality. It's a wonder I haven't abandoned all my ideals, they seem so absurd and impractical. Yet I cling to them because I still believe, in spite of everything, that people are truly good at heart."

" What is done cannot be undone, but one can prevent it happening again."

" I don't think of all the misery but of the beauty that still remains."

" Whoever is happy will make others happy too."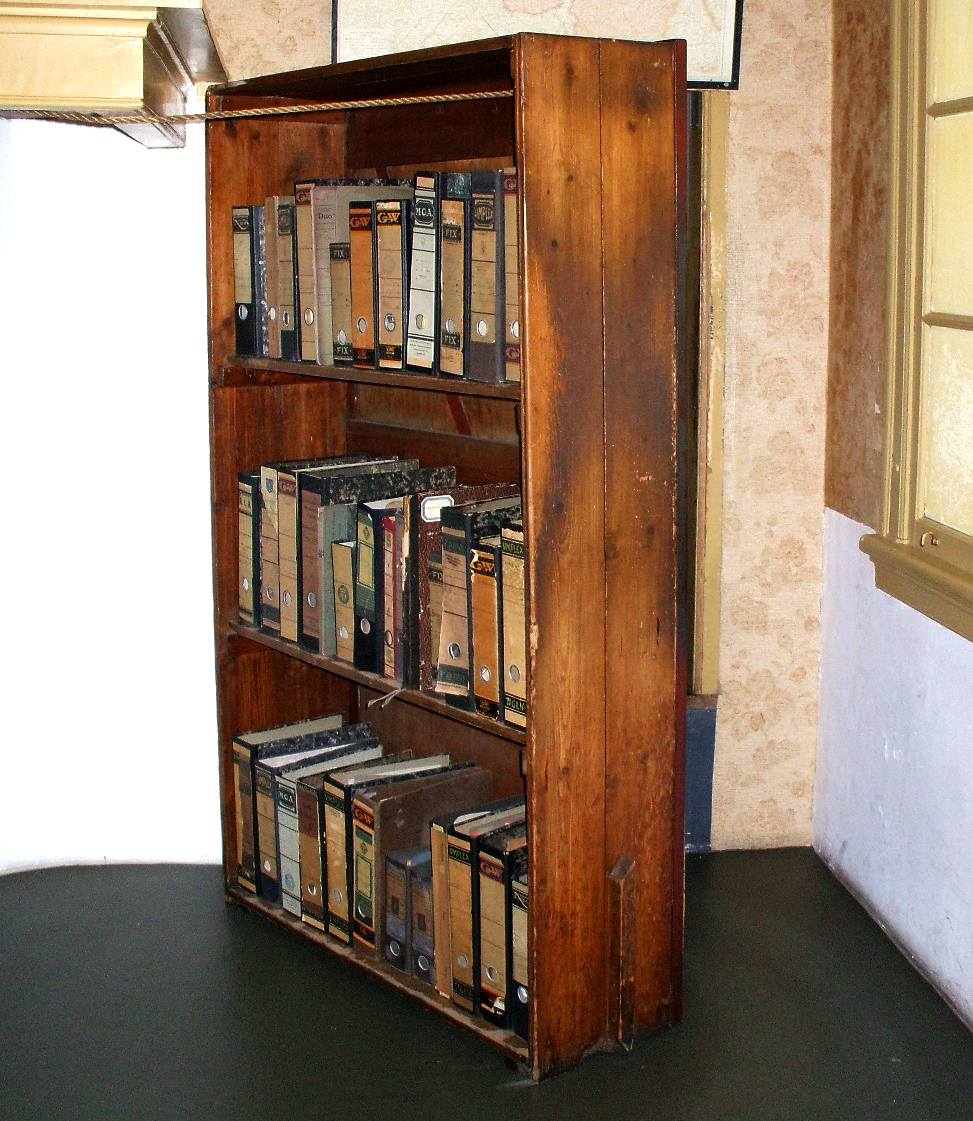 How did a young girl's diary become one of the most widely read books about the persecution of the Jews? And why is it still so important and inspirational today? Discover the story behind Anne Frank's diary.

Anne Frank was given the red-and-white checked diary by her father for her 13th birthday on June 12, 1942. Until spring 1944, she only wrote for herself. Then she heard a radio broadcast by the Dutch Minister for Education who held out the prospect to the population of - after the war - publishing everything about the suffering of the Dutch population during the German occupation. So Anne decided to publish a book based on her diary notes once the war was over. Her last entry was made on August 1, 1944, three days before her family was betrayed.

Miep Gies and Bep Voskuij found Anne Frank's diaries after the family had been deported. The women were secretaries for Opekta-Werke, where Anne Frank's father had also worked, and were members of the group of helpers who had hidden the family.

Miep kept the diaries in the hope that she would be able to return them to Anne Frank one day. When, after the war, she found out that Anne Frank had died in the concentration camp, she handed the notebooks and loose sheets to Anne Frank's father Otto Frank, the sole survivor of the family.

Otto Frank decided to fulfil his daughter's heartfelt wish and have her writing published as a book. Anne Frank had already made a note of the title of her book: "Het Achterhuis" (in English: "the rear annex", but more usually in this context, "the secret annex").

On June 25, 1947, "Het Achterhuis" was published in The Netherlands. In 1950 the German and French versions of the "Diary" followed. In 1952, the first edition of "The Diary" was published in the USA and became an immediate best-seller.

When Otto Frank died in 1980, he bequeathed the original texts to the Netherlands Institute for War Documentation. Today the handwritten manuscripts of the diary are housed at the Anne Frank memorial house in Amsterdam.
ANNE FRANK FONDS
Steinengraben 18
CH-4051 Basel
Tel: +41 61 274 11 74
Fax: +41 61 274 11 75
info@annefrank.ch
www.annefrank.ch
www.facebook.com/annefrankfonds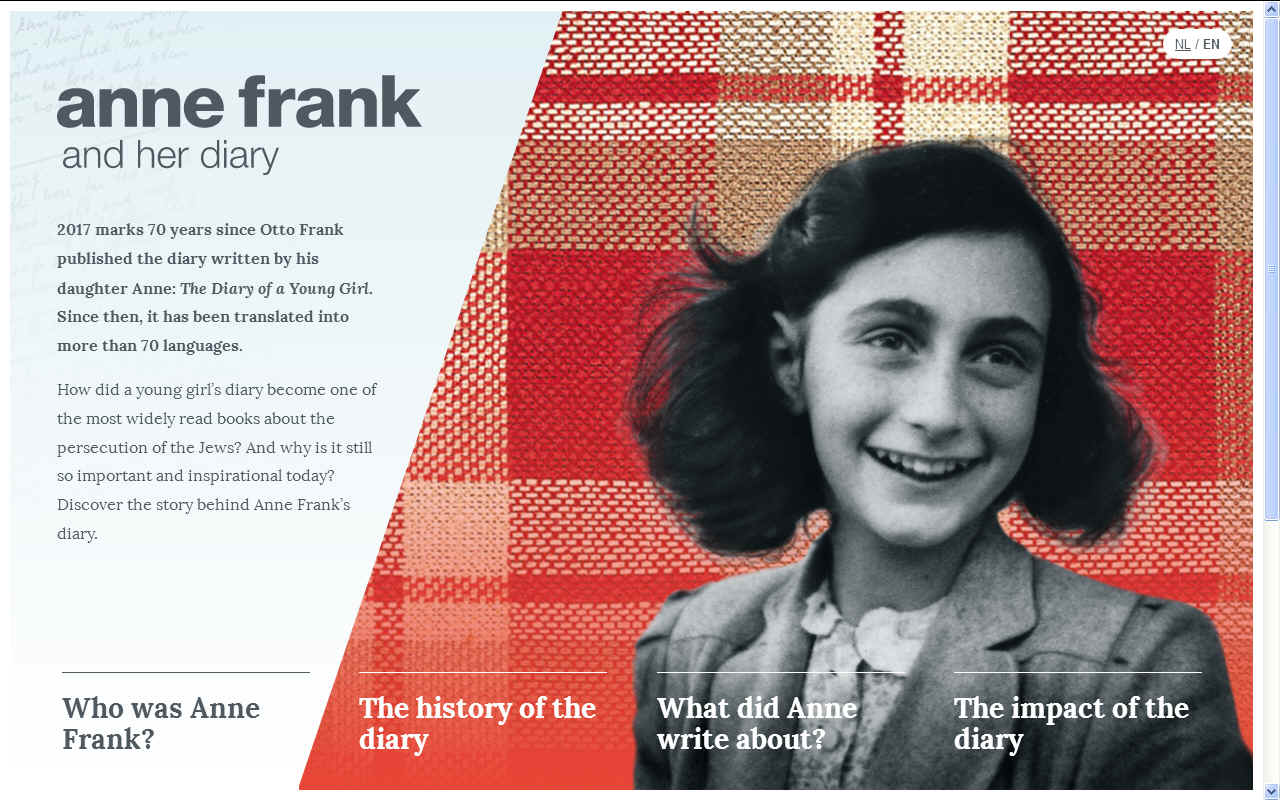 Adolf Hitler

German Chancellor

Herman Goring

Reichsmarschall Luftwaffe

Heinrich Himmler

Reichsführer Schutzstaffel

Joseph Goebbels

Reich Minister Propaganda

Philipp Bouhler SS

NSDAP Aktion T4

Dr Josef Mengele

Physician Auschwitz

Martin Borman

Schutzstaffel

Adolph Eichmann

Holocaust Architect

Erwin Rommel

The Desert Fox

Rudolf Hess

Auschwitz Commandant

Karl Donitz

Submarine Commander

Albert Speer

Nazi Architect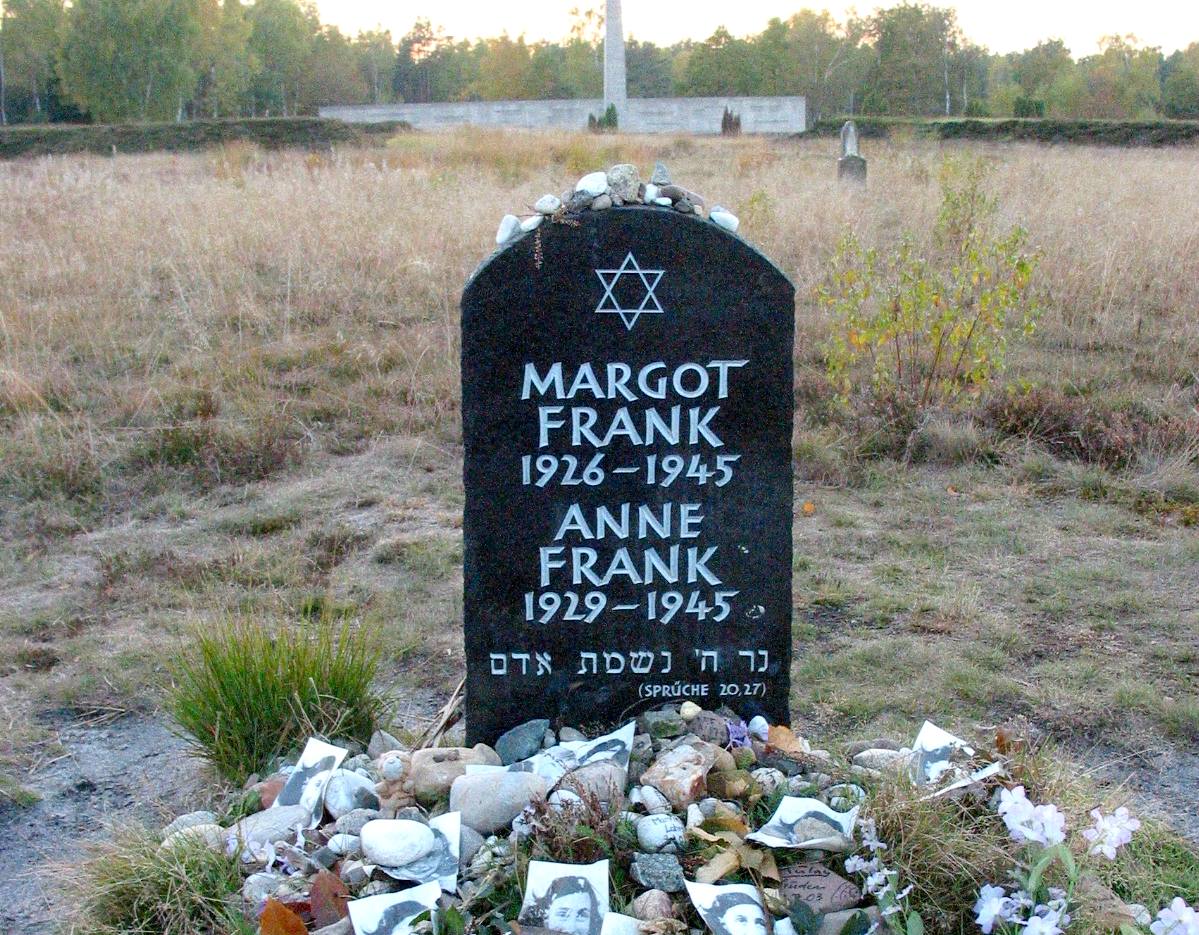 A - Z OF NAZI GERMANY
OUTSIDE REFERENCE
http://www.annefrank.ch/diary.html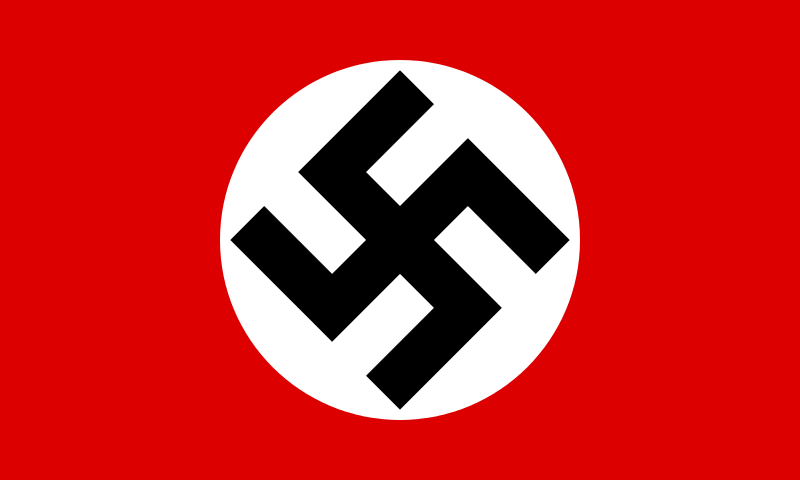 Good, bad & evil A-Z of humanity HOME