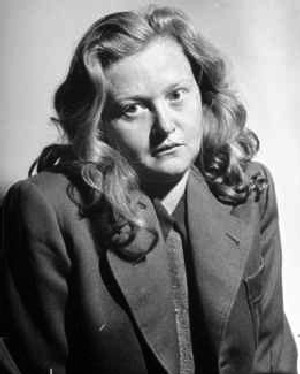 ILSE KOCH
Known as The "Bitch of Buchenwald" because of her sadistic cruelty towards prisoners, Ilse Koch was married to another wicked Nazi SS, Karl Otto Koch, but outshone him in the depraved, inhumane, disregard for life which was her trademark. She used her sexual prowess by wandering around the camps naked, with a whip, and if any man so much as glanced at her she would have them shot on the spot.
The most infamous accusation against Ilse Koch was that she had selected inmates with interesting tattoos to be killed, so that their skins could be made into lampshades for her home (though, unfortunately, no evidence of these lampshades has been found). After the Second World War she was arrested and spent time in prison on different charges, eventually hanging herself in her cell in 1967, apparently consumed by guilt.
While at Buchenwald, Koch engaged in gruesome experiments; selected tattooed prisoners were murdered and skinned to retrieve the tattooed parts of their bodies. This was allegedly done to help a prison doctor, Erich Wagner, in his dissertation on tattooing and criminality.

In 1940, she built an indoor sports arena, which cost over 250,000 reichsmarks (approximately $62,500), most of which had been seized from the inmates. In 1941, Karl-Otto Koch was transferred to Lublin, where he helped establish the Majdanek concentration and extermination camp. Ilse Koch remained at Buchenwald until 24 August 1943, when she and her husband were arrested on the orders of Josias von Waldeck-Pyrmont, SS and Police Leader for Weimar, who had supervisory authority over Buchenwald. The charges against the Kochs comprised private enrichment, embezzlement, and the murder of prisoners to prevent them from giving testimony.

Ilse Koch was imprisoned until 1944 when she was acquitted for lack of evidence. Her husband was found guilty and sentenced to death by an SS court in Munich, and was executed by firing squad on 5 April 1945 in the court of the camp he once commanded. She then lived with her surviving family in the town of Ludwigsburg, where she was arrested by U.S. authorities on 30 June 1945.

Koch and 30 other accused were arraigned before the American military court at Dachau (General Military Government Court for the Trial of War Criminals) in 1947. Prosecuting her was future United States Court of Claims Judge Robert L. Kunzig. She was charged with "participating in a criminal plan for aiding, abetting and participating in the murders at Buchenwald".

Koch stated in the courtroom that she was eight months pregnant but on 19 August 1947, she was sentenced to life imprisonment for "violation of the laws and customs of war".

Koch hanged herself at Aichach women's prison on 1 September 1967 at age 60.

FAMILY

Ilse and Karl Koch had one son and two daughters. Their son committed suicide after the war "because he couldn't live with the shame of the crimes of his parents."

Another son, Uwe, conceived in her prison cell at Dachau with a fellow German prisoner, was born in the Aichach prison near Dachau where Koch was sent to serve her life sentence and was immediately taken from her. At the age of 19, Uwe Köhler learned that Koch was his mother and began visiting her regularly at Aichach.

BOOKS & FILMS

Koch's life inspired the documentary The Bitch of Buchenwald directed by Gerry Malir and narrated by Peter Morgan Jones. The movie was released in 2009 to detail the life and crimes of Ilse Koch.

There were numerous books written, including the limited series The Buchenwald trilogy. The very first of the series, titled The Beasts of Buchenwald: Karl & Ilse Koch, Human-skin Lampshades, and the War-crimes Trial of the Century, explored official crimes, accusations, as well as life outside of the concentration camps for Ilse and Karl Koch.
A - Z OF NAZI GERMANY
Adolf Hitler

German Chancellor

Herman Goring

Reichsmarschall Luftwaffe

Heinrich Himmler

Reichsführer Schutzstaffel

Joseph Goebbels

Reich Minister Propaganda

Philipp Bouhler SS

NSDAP Aktion T4

Dr Josef Mengele

Physician Auschwitz

Martin Borman

Schutzstaffel

Adolph Eichmann

Holocaust Architect

Erwin Rommel

The Desert Fox

Rudolf Hess

Auschwitz Commandant

Karl Donitz

Submarine Commander

Albert Speer

Nazi Architect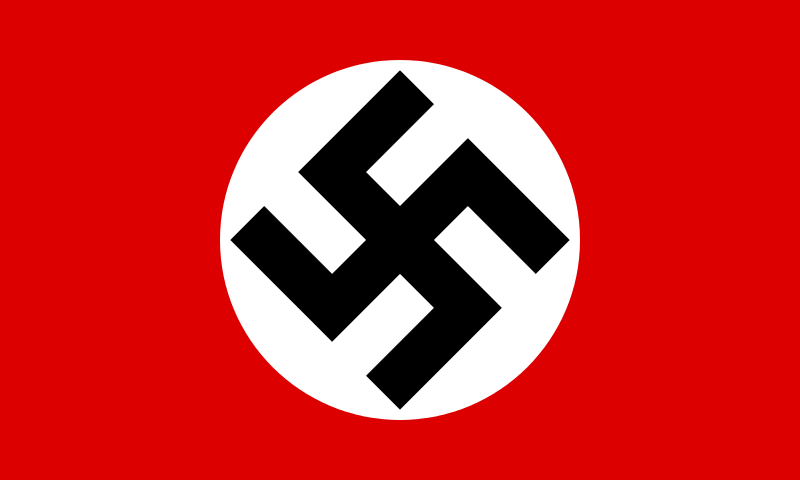 Good, bad & evil A-Z of humanity HOME
This site contains copyrighted material the use of which has not always been specifically authorized by the copyright owner. We are making such material available in our efforts to advance understanding of environmental, political, human rights, economic, scientific, and social justice issues, etc. We believe this constitutes a 'fair use' of any such copyrighted material as provided for in section 107 of the US Copyright Law. In accordance with Title 17 U.S.C. Section 107, the material on this site is distributed without profit to those who have expressed a prior interest in receiving the included information for research and educational purposes. FAIR USE NOTICE