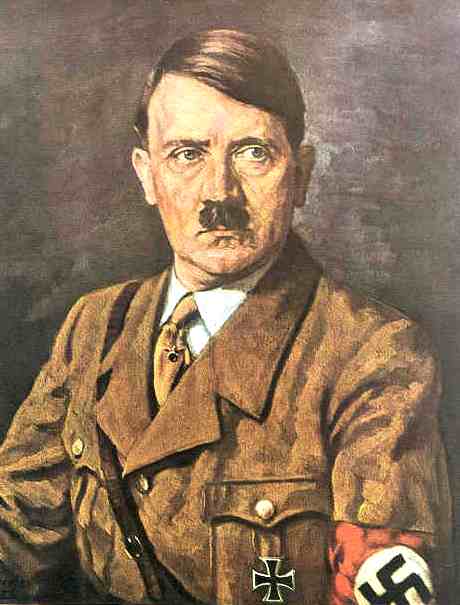 Der Fuhrer, Adolf Hitler, began breeding and culling programmes to create a master race
Even before the second World War, Nazi Germany had embarked on a programme to cleanse their homeland of undesirables. This is called eugenics. Amazingly, the concept was not invented by Adolf Hitler, his generals or scientists, but sprung up in the USA, Europe and the UK, with societies dedicated to an agenda to remove the weak from society - presumably to speed up evolution via natural selection.
When taken together with Lebensborn, this was a concerted effort to breed a master race. The herding of humans into concentration camps for disposal, is called genocide. A term emanating from the 'Holocaust' and laws designed to prevent obsessive dictators from being inhuman. Genocide is still committed today, for example with Russia invading the Ukraine in April 2022, and Crimea before that. Then the reported herding up of Ukrainians, presumably, to work in Russia as slaves. Hence the fight against evil is never over, no matter what assurances one nation believes they have been given from another. Actions, speak louder than words. With Russia, threatening nuclear war, as a result of NATO and the EU, offering help to the beleaguered Ukraine.
Every cloud has a silver lining. From the atrocities committed by Nazi Germany, we now have an international court for crimes against humanity. Unfortunately, the threshold for consideration by such courts is unrealistically high. The European Court of Human Rights, is just as bad, lacking accountability, when they refuse to take on a case - under their single judge system. The UK also has a single judge system, when seeking leave for a judicial review or a criminal appeal.
In other words, there are only degrees of compliance with their obligations under the Universal Declaration. And that is why John Storm is forced to act to protect Cleopatra. Against the Nazis within.
A - Z OF NAZI GERMANY
Please use our A-Z to navigate this site or return HOME
The rights of Jameson Hunter and Cleaner Ocean Foundation to be identified as the author of this work has been asserted in accordance with section 77 and 78 of the Copyright Designs and Patents Act 1988. This website and the associated Cleopatra artwork is Copyright © 2022 Cleaner Ocean Foundation and Jameson Hunter. This is a work of fiction. Names and characters are the product of the authors' imaginations, and any resemblance to any person, living or departed, is entirely coincidental.