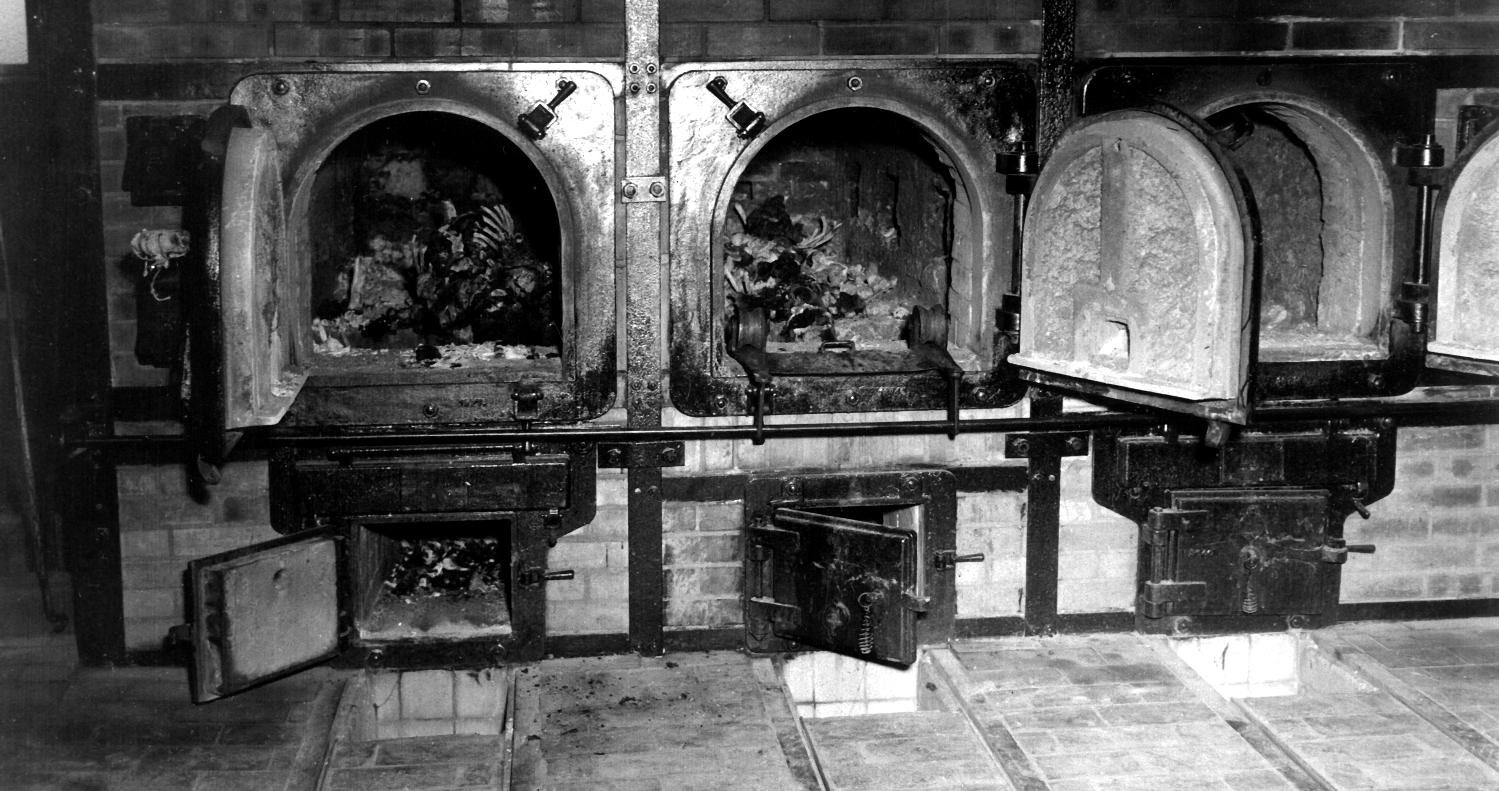 MASS EUGENICS PROGRAMME - Crematorium at Buchenwald still containing the bones of anti-German women as a reminder that what you do in life, echoes in eternity.
The Auschwitz concentration camp was a network of concentration and extermination camps built and operated by Nazi Germany in occupied Poland during World War II. It consisted of Auschwitz I (the original concentration camp), Auschwitz II–Birkenau (a combination concentration/extermination camp), Auschwitz III–Monowitz (a labor camp to staff an IG Farben factory), and 45 satellite camps.

Auschwitz I was first constructed to hold Polish political prisoners, who began to arrive in May 1940. The first extermination of prisoners took place in September 1941. Auschwitz II–Birkenau went on to become a major site of the Nazis' Final Solution to the Jewish Question during the Holocaust. From early 1942 until late 1944, transport trains delivered Jews to the camp's gas chambers from all over German-occupied Europe, where they were killed en masse with the pesticide Zyklon B. An estimated 1.3 million people were sent to the camp, of whom at least 1.1 million died.
Around 90 percent of those were Jews; approximately one in six Jews killed in the Holocaust died at the camp. Others deported to Auschwitz included 150,000 Poles, 23,000 Romani and Sinti, 15,000 Soviet prisoners of war, 400 Jehovah's Witnesses, and tens of thousands of others of diverse nationalities, including an unknown number of homosexuals. Many of those not killed in the gas chambers died of starvation, forced labor, infectious diseases, individual executions, and medical experiments.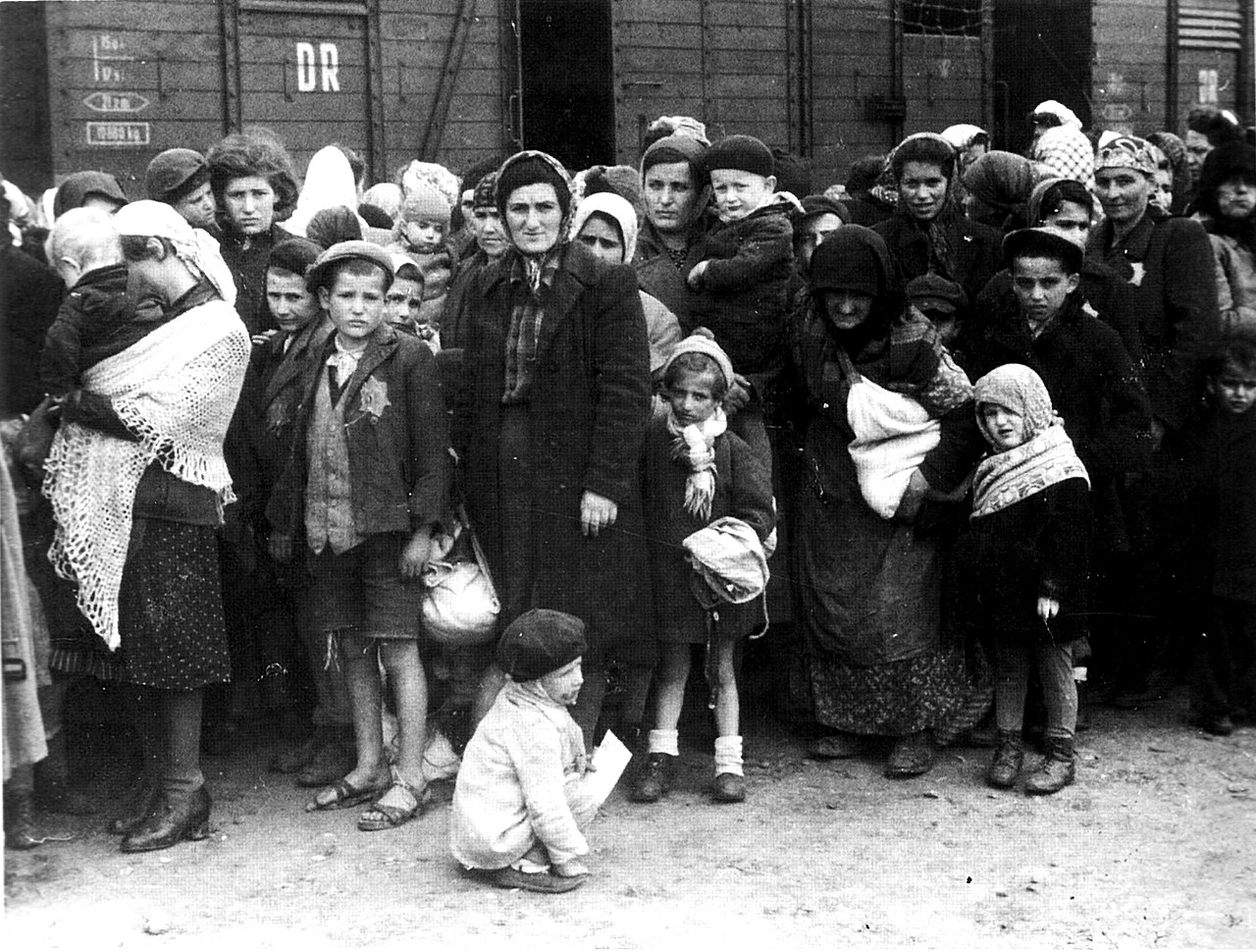 In the course of the war, the camp was staffed by 7,000 members of the German Schutzstaffel (SS), approximately 12 percent of whom were later convicted of war crimes. Some, including camp commandant Rudolf Höss, were executed. The Allied Powers did not act on early reports of atrocities at the camp, and their failure to bomb the camp or its railways remains controversial. At least 802 prisoners attempted to escape from Auschwitz, 144 successfully, and on 7 October 1944 two Sonderkommando units - prisoners assigned to staff the gas chambers - launched a brief, unsuccessful uprising.

As Soviet troops approached Auschwitz in January 1945, most of its population was sent west on a death march. The prisoners remaining at the camp were liberated on 27 January 1945, a day now commemorated as International Holocaust Remembrance Day. In the following decades, survivors such as Primo Levi, Viktor Frankl, and Elie Wiesel wrote memoirs of their experiences in Auschwitz, and the camp became a dominant symbol of the Holocaust. In 1947 Poland founded the Auschwitz-Birkenau State Museum on the site of Auschwitz I and II, and in 1979 it was named a World Heritage Site by UNESCO.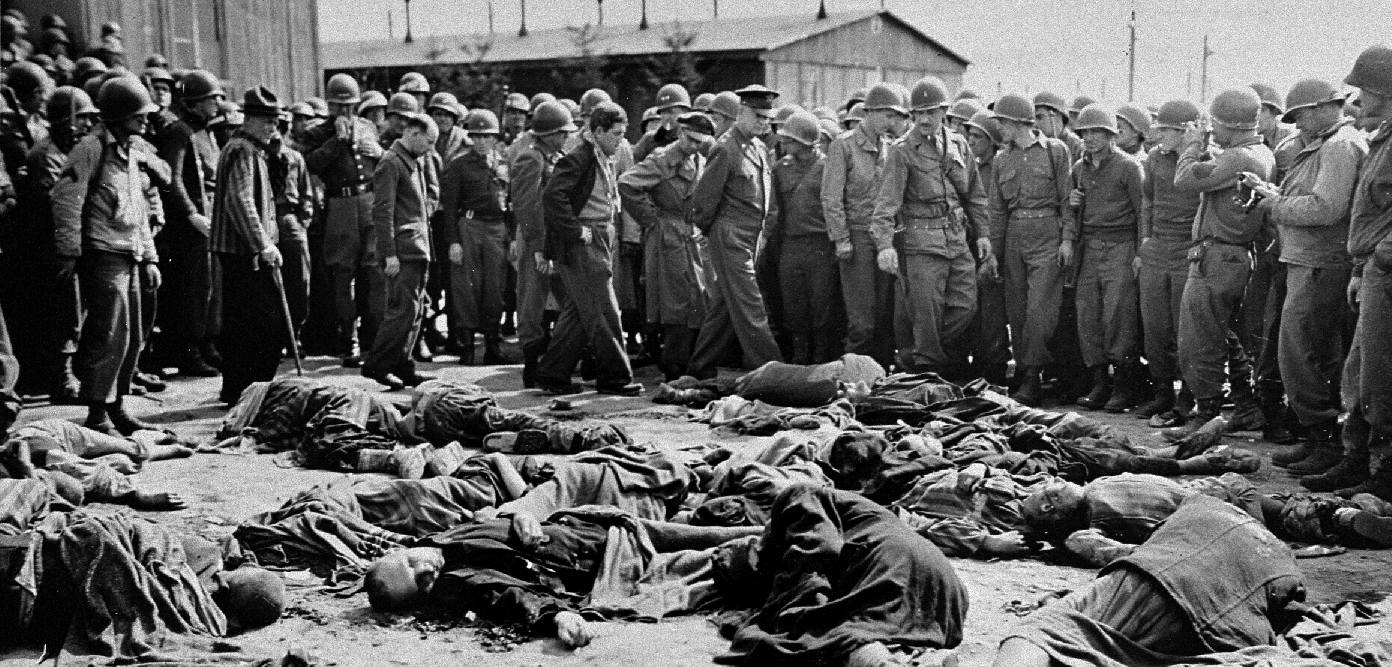 Buchenwald concentration camp (German: Konzentrationslager (KZ) Buchenwald, in English: beech forest) was a German Nazi concentration camp established on Ettersberg hill near Weimar, Germany, in July 1937, one of the first and the largest of the concentration camps on German soil, following Dachau's opening just over four years earlier.

Prisoners from all over Europe and the Soviet Union—Jews, Poles and other Slavs, the mentally ill and physically-disabled from birth defects, religious and political prisoners, Roma and Sinti, Freemasons, Jehovah's Witnesses (then called Bible Students), criminals, homosexuals, and prisoners of war—worked primarily as forced labor in local armaments factories. From 1945 to 1950, the camp was used by the Soviet occupation authorities as an internment camp, known as NKVD special camp number 2.

Today the remains of Buchenwald serve as a memorial and permanent exhibition and museum.
A - Z OF NAZI GERMANY
Adolf Hitler

German Chancellor

Herman Goring

Reichsmarschall Luftwaffe

Heinrich Himmler

Reichsführer Schutzstaffel

Joseph Goebbels

Reich Minister Propaganda

Philipp Bouhler SS

NSDAP Aktion T4

Dr Josef Mengele

Physician Auschwitz

Martin Borman

Schutzstaffel

Adolph Eichmann

Holocaust Architect

Erwin Rommel

The Desert Fox

Rudolf Hess

Auschwitz Commandant

Karl Donitz

Submarine Commander

Albert Speer

Nazi Architect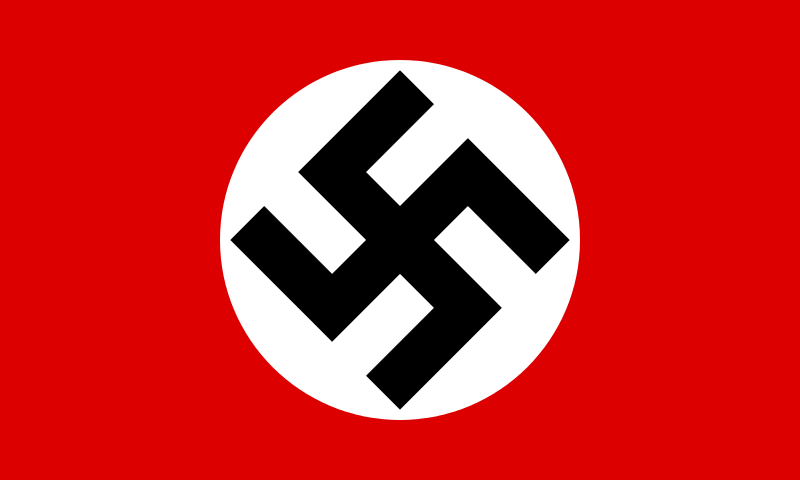 Good, bad & evil A-Z of humanity HOME
This site contains copyrighted material the use of which has not always been specifically authorized by the copyright owner. We are making such material available in our efforts to advance understanding of environmental, political, human rights, economic, scientific, and social justice issues, etc. We believe this constitutes a 'fair use' of any such copyrighted material as provided for in section 107 of the US Copyright Law. In accordance with Title 17 U.S.C. Section 107, the material on this site is distributed without profit to those who have expressed a prior interest in receiving the included information for research and educational purposes. FAIR USE NOTICE