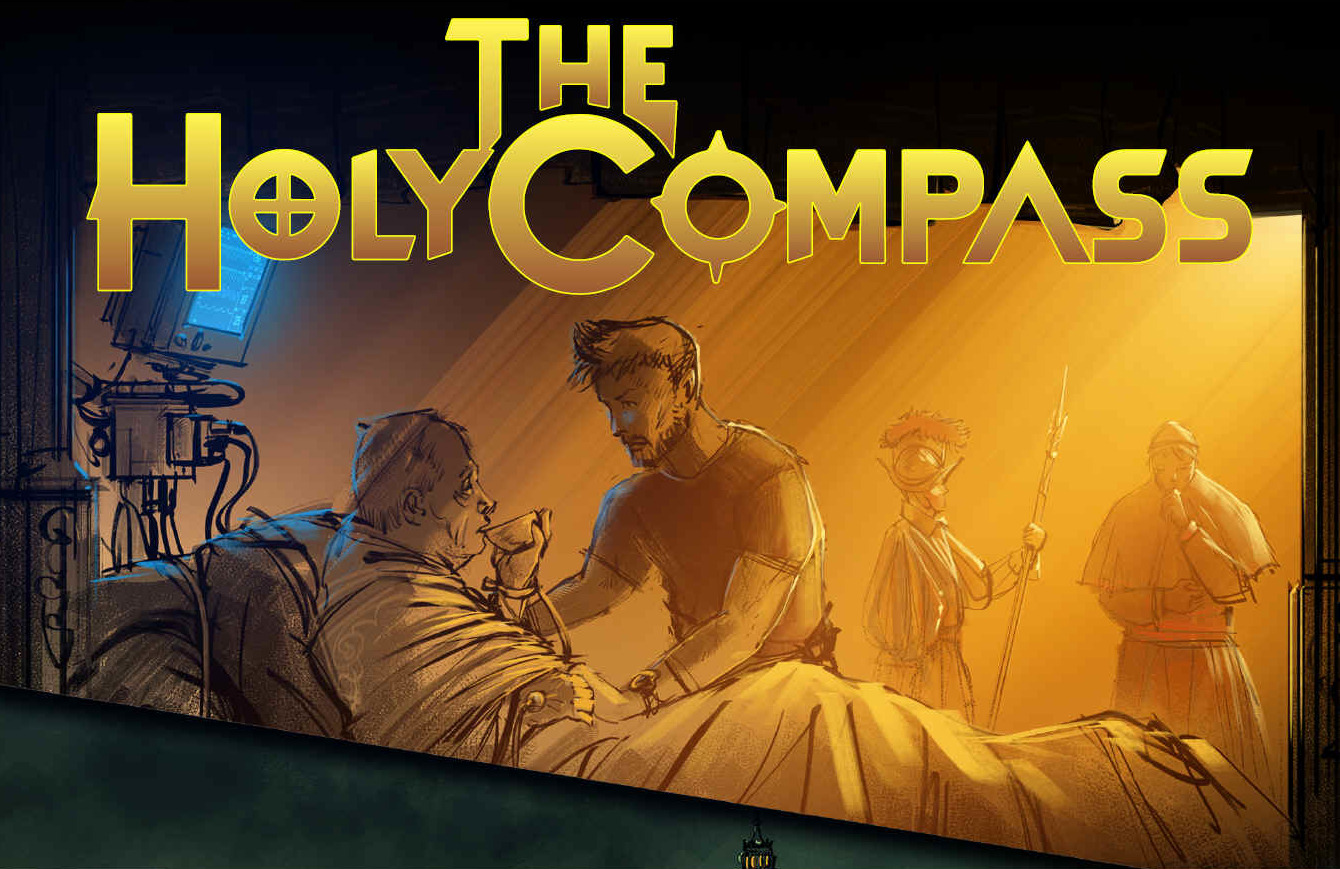 The cure for cancer is the Holy Grail of medical achievement, a Crusade that is within our grasp.
EU Missions are a new way to bring concrete solutions to some of the world's greatest challenges. They have ambitious goals, seeking to deliver tangible results by 2030.

They aim to deliver impact by putting research and innovation into a new role, combined with new forms of governance and collaboration, as well as by engaging citizens. Though, policies tend to be risk adverse, designed for academics, not social entrepreneurs. Feeding, existing companies, as a brake effect on innovation, due to Red Flags to change - from investors in prior technology. Whereas, new companies are needed for faster implementation, which, will never be funded as they have no trading track record. Thus, fall at the first hurdle, having invested considerable sums in making applications. It is a catch 22, or chicken and egg situation, that politicians appear unable to grasp.

EU Missions were a novelty of the Horizon Europe research and innovation programme for the years 2021-2027.

They support Commission priorities, such as the European Green Deal, Europe fit for the Digital Age, Beating Cancer and the New European Bauhaus. For instance, Mission Climate is already a concrete element of the new Climate Adaptation Strategy, Mission Cancer of the Europe's Beating Cancer Plan and the Mission Soil is a flagship initiative of the Long-term Vision for the EU's Rural Areas.

EU Missions are a coordinated effort by the Commission to pool the necessary resources in terms of funding programmes, policies and regulations, as well as other activities. They also aim to mobilise and activate public and private actors, such as EU Member States, regional and local authorities, research institutes, farmers and land managers, entrepreneurs and investors to create real and lasting impact. Missions will engage with citizens to boost societal uptake of new solutions and approaches.

EU Missions will support Europe's transformation into a greener, healthier, more inclusive and resilient continent. They aim to bring tangible benefits to people in Europe and engage Europeans in their design, implementation and monitoring.

Each mission will operate as a portfolio of actions – such as research projects, policy measures or even legislative initiatives - to achieve a measurable goal that could not be achieved through individual actions.

...

THE 5 EU MISSIONS
1. Adaptation to Climate Change: support at least 150 European regions and communities to become climate resilient by 2030

2. Cancer: working with Europe's Beating Cancer Plan to improve the lives of more than 3 million people by 2030 through prevention, cure and solutions to live longer and better

3. Restore our Ocean and Waters by 2030

4. 100 Climate-Neutral and Smart Cities by 2030

5. A Soil Deal for Europe: 100 living labs and lighthouses to lead the transition towards healthy soils by 2030
BEATING CANCER
Cancer: improving the lives of more than 3 million people by 2030 through prevention, cure and for those affected by cancer including their families, to live longer and better.

Cancer affects everyone regardless of age, gender or social status and represents a tremendous burden for patients, families, and societies at large.

According to the European Cancer Information System, each year 2,7 million people are diagnosed with cancer and 1,3 million lost their lives due to this disease in Europe. If no further action is taken, the number of people newly diagnosed will increase to more than 3,24 million by 2040.

The Cancer Mission has defined clear and ambitious objectives to reverse these frightening trends.

By joining efforts across Europe with citizens, stakeholders and Member States, the Mission on Cancer together with the Europe's Beating Cancer Plan will provide a better understanding of cancer, allow for earlier diagnosis and optimisation of treatment and improve cancer patients' quality of life during and beyond their cancer treatment.
THE 4 MISSION OBJECTIVES

- Understanding of cancer
- Prevention and early detection
- Diagnosis and treatment
- Quality of life for patients and& their families

FUNDING OPPORTUNITIES

Find opportunities to support your ideas on cancer research, innovation, technology and cancer control on the Funding and Tenders Portal, in particular under the Horizon Europe Programme (including the work programmes for missions), the EU4Health Programme, the Digital Europe Programme, the Euratom Programme, and the Interregional Innovation Investments funding instrument.

A portfolio of project results (total EU-funding well over €3.5 billion) on cancer research and innovation funded under past framework programmes FP6 (2002-2006), FP7 (2007-2013) and Horizon 2020 (2014-2020) and the current Horizon Europe framework programme (2021-2027) can be found in the CORDIS database.

Cancer-related projects supported by European Regions can be found in the KOHESIO database.

| | | |
| --- | --- | --- |
| CHARACTERS - PROTAGONISTS | | DESCRIPTION |
| ... | | ... |
| | | Middle eastern marine captain |
| Ahmed Saleh - Port of El Dekheila | | Fisherman who finds location Cleopatra's tomb |
| Ark, The | | Interactive DNA database |
| | | Interactive autonomous navigation system |
| | | Adventurous researcher & cameraman |
| Cleopatra, last Pharaoh queen of Egypt reborn | | The reincarnated Mummy |
| | | Electronics wizard & 2nd mate E. Swann |
| | | Blue Shield ocean division, Newcastle Uni |
| | | World's most advanced AI hydrogen ship |
| | | Anti-piracy laser & taser weapons system |
| | | Estate trustee |
| | | Advanced onboard Artificial Intelligence |
| | | Medical research call, cure for cancer |
| | | CIA contact, sometime double agent |
| | | BBC news anchor, overseas services |
| | | Explorer/conservationist/anthropologist |
| | | Roman general who falls in love with Queen |
| | | Ships cat and mascot, who loves fishing |
| | | Cleopatra's lover and ally against Rome |
| | | British Prime Minister (Honest Johnson) |
| | | Genius & great uncle to John Storm |
| | | UNESCO, subsea archaeology division |
| Steve Green (Greeno) | | Freelance investigative bloodhound |
| Suki Hall (Suzuki) | | Marine biologist |
| | | Supreme commander US military |
| William Bates (Billy the Kid) | | US computer genius & CyberCore Genetica™ |
| ... | | ... |
| CHARACTERS - ANTAGONISTS | | DESCRIPTION |
| ... | | ... |
| | | Italian scientist, cloning expert |
| | | Head of MI6 human enhancement |
| | | Chief Constable, Scotland Yard |
| | | President elect of Egypt |
| | | A secret scientist society |
| | | Swiss scientist, human genome expert |
| | | Egyptian tomb raider |
| | | The richest man alive |
| | | Funding super soldier & cyber warfare R&D |
| | | UK Minister for Defence |
| | | 1st Roman emperor who defeats Cleopatra |
| | | Italian spy, Interpol, double agent |
| | | Egyptologist/archaeologist |
| | | Egyptologist, descendant of Cleopatra |
| | | Police officer, Scotland Yard |
https://hadea.ec.europa.eu/calls-proposals/horizon-europe-eu-cancer-mission-call-2023_en
https://kohesio.eu/
https://cordis.europa.eu/projects/en
https://commission.europa.eu/strategy-and-policy/priorities-2019-2024/promoting-our-european-way-life/european-health-union/cancer-plan-europe_en
https://research-and-innovation.ec.europa.eu/funding/funding-opportunities/funding-programmes-and-open-calls/horizon-europe/eu-missions-horizon-europe_en
https://research-and-innovation.ec.europa.eu/funding/funding-opportunities/funding-programmes-and-open-calls/horizon-europe/eu-missions-horizon-europe/adaptation-climate-change_en
https://research-and-innovation.ec.europa.eu/funding/funding-opportunities/funding-programmes-and-open-calls/horizon-europe/eu-missions-horizon-europe/eu-mission-cancer_en
https://research-and-innovation.ec.europa.eu/funding/funding-opportunities/funding-programmes-and-open-calls/horizon-europe/eu-missions-horizon-europe/restore-our-ocean-and-waters_en
https://research-and-innovation.ec.europa.eu/funding/funding-opportunities/funding-programmes-and-open-calls/horizon-europe/eu-missions-horizon-europe/climate-neutral-and-smart-cities_en
https://research-and-innovation.ec.europa.eu/funding/funding-opportunities/funding-programmes-and-open-calls/horizon-europe/eu-missions-horizon-europe/soil-deal-europe_en