C L E O P A T R A T H E M U M M Y
Please use our Ancient Egyptian A-Z to navigate the antiquities on this site
THONIS-HERACLEION was Egypt's greatest port for much of the first millennium B.C. before Alexander the Great established Alexandria in 331 B.C. Then around 365 A.D. both cities vanished beneath the Mediterranean sea, hiding the location of Queen Cleopatra's tomb - confounding archaeologists - until now.
In 1945 Adolf Hitler refuses to accept defeat in the face of the advancing allied forces. He'd tried the V1 flying bomb and V2 rocket, but failed to deliver a nuclear strike. He may have lost that war, but he had a plan up his sleeve for world supremacy that the allies could not possibly foresee. Over 80 years were to pass before Hitler's terrible scheme would begin to see results.
REINCARNATION - Using the latest technology in super-computer genome mapping and digital DNA splicing, an occultist sect reincarnate Cleopatra VII, having found and recovered her sarcophagus from its watery tomb. The resurrected Queen has to mesh with the modern world she's been reborn into, where the Fourth Reich have plans for her future in a New World Order. But the CIA plot to kidnap the reborn Pharaoh to advance their military capabilities. Neither had reckoned on John Storm and his crew.
The John Storm Franchise, is a series of original "climate and ocean" awareness stories being developed as comic and screenplay adaptations. Sample art shown above. We hope to get 'Cleopatra The Mummy' into print by 2024. To be available on Amazon and at other good bookstores, including libraries and schools. Free of plastic toys.
In this work of fiction, we accept the historical convention, that Cleopatra VII was of Macedonian descent, agreed, that nobody can say for certain if there was racial mixing in a time of confused lineage, or not, and that is also acknowledged. The fact remains that Cleopatra was accepted as the Pharaoh Queen in a culture that demanded respect for tradition - and Cleopatra was regarded as the goddess Isis. We remain neutral, awaiting greater clarification, as no doubt most of us wish for. Hoping perhaps, that one day we may discover her remains to resolve the riddle. We should remember that Humans (Homo Sapiens Sapiens) developed from, Home Erectus, Homo Habilis, etc., known from DNA analysis to have emanated from Tanzania, Olduvia Gorge, held by archaeologists all over the world to be the cradle of life, along with Gauteng, South Africa (World Heritage Sites) the cradle of humankind - not the cradles of civilization. From where species differentiation began with geographical and political influence to create cultures both wonderful and varied, as humans migrated to populate the earth. Africa is inclusive, as is Egypt, in the (multi-racial) African continent.
We hope not to offend, in the 'reincarnation' method we portray using modern technology - rather than resurrection, as in films like 'The Mummy.' Our objective is to entertain (what if), by introducing cloning technology (that exists in reality) as a possibility, much like in Jurassic Park, Blade Runner, and other movies, that also include the prospect of such replication as part of their storyline. The emphasis being on fictional entertainment, rather than documentary portrayal; as in the Netflix docu-series, presently the subject of much debate, Vs Zahi Hawass documentary in rebuttal. On the 10th of May 2023 BBC's Nyasha Michelle interviewed Adele James as to the controversy. Youtubers went into overdrive on the subject, much of which is illuminating, in between the shouts. Subject to uncovering fresh documentary evidence, to resolve the controversy as to Cleopatra VII's mother, we need to find her remains. John Storm's search and discovery is fictional. Bring on the archaeologists.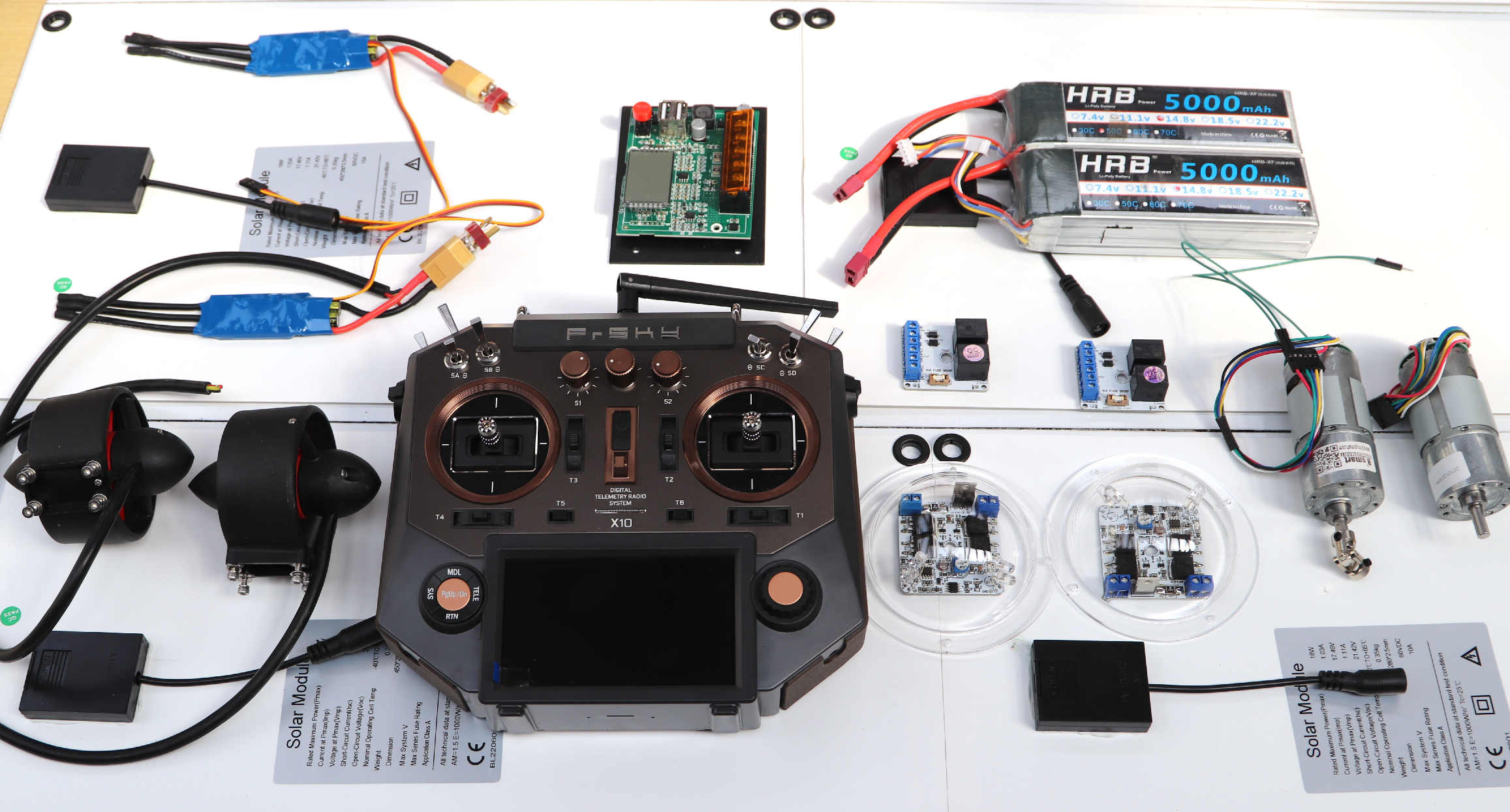 ELIZABETH SWANN - A 1:20 scale radio controlled technology demonstrator, and special effects model is under construction for exhibitions from November 2023. Picture credit COF April 2023.
M O V I E P L O T O U T L I N E
C L E O P A T R A ' S M U M M Y
Please use our Ancient Egyptian A-Z to navigate the antiquities on this site
The rights of Jameson Hunter and Cleaner Ocean Foundation to be identified as the author of this work has been asserted in accordance with section 77 and 78 of the Copyright Designs and Patents Act 1988, also protected by the Berne Convention. This website and the associated Cleopatra artwork is Copyright © 2023 Cleaner Ocean Foundation and Jameson Hunter. This is a work of fiction. Names and characters are the product of the authors' imaginations, and any resemblance to any person, living or deceased, is entirely coincidental.