C L E O P A T R A ' S M U M M Y
Please use our Ancient Egyptian A-Z to navigate the antiquities on this site
THONIS-HERACLEION was Egypt's greatest port for much of the first millennium B.C. before Alexander the Great established Alexandria in 331 B.C. Then around 365 A.D. both cities vanished beneath the Mediterranean sea, hiding the location of Queen Cleopatra's tomb - confounding archaeologists - until now.
REINCARNATION - Using the latest technology in super-computer genome mapping and digital DNA splicing, a group of scientists looking for the cure for cancer reincarnate Cleopatra VII, John Storm having found and recovered her sarcophagus from its watery tomb. The resurrected Queen has to mesh with the modern world she's been reborn into. But the CIA plot to steal the technology that brought the reborn Pharaoh back to life, to advance their military capabilities. Neither had reckoned on John Storm and his crew.
The John Storm Franchise, is a series of original "climate and ocean" awareness (short) stories being developed as comic and screenplay adaptations. Sample art shown above. We hope to get 'Cleopatra The Mummy' - or - the alternative 'Cleopatra's Mummy' into print by 2024. To be available on Amazon and at other good bookstores, including libraries and schools. Free of plastic toys. Please note, there are three short story, script adaptations covering popular themes, one of which could meld with other JS adventures, or the different treatments turned into a stand alone Trilogy.
- In the 1st draft adaptation, the antagonists are Nazi occultists stemming from Brazil, seeking to create an Aryan master race, who, having acquired the technology, and found Cleopatra's mummy, proceed to clone her. (Script published 17 Feb 2023)
- In the 2nd draft adaptation, the antagonists are biological research scientists members of Novus Illuminatum, based in Europe, accepting a $10b wager from the worlds' richest man, to prove the capabilities of their newly developed DNA genetic modification and cloning technology.
- In the 3rd draft adaptation, the antagonist is Professor Krafenstein, actually Baron Victor Frankenstein VI, following in the footsteps of his infamous descendents, taking up the torch, as he acquires a sample of Cleopatra VII Philopator's DNA from John Storm, and cannot resist the temptation to recreate the most famous woman in history.
Other adaptations (treatments) of the Mummy theme, involving the reincarnation of Cleopatra, are under consideration. These are original short stories (concepts) from Jameson Hunter, with development assistance from the Cleaner Ocean Foundation. Please contact Jameson Hunter for more information.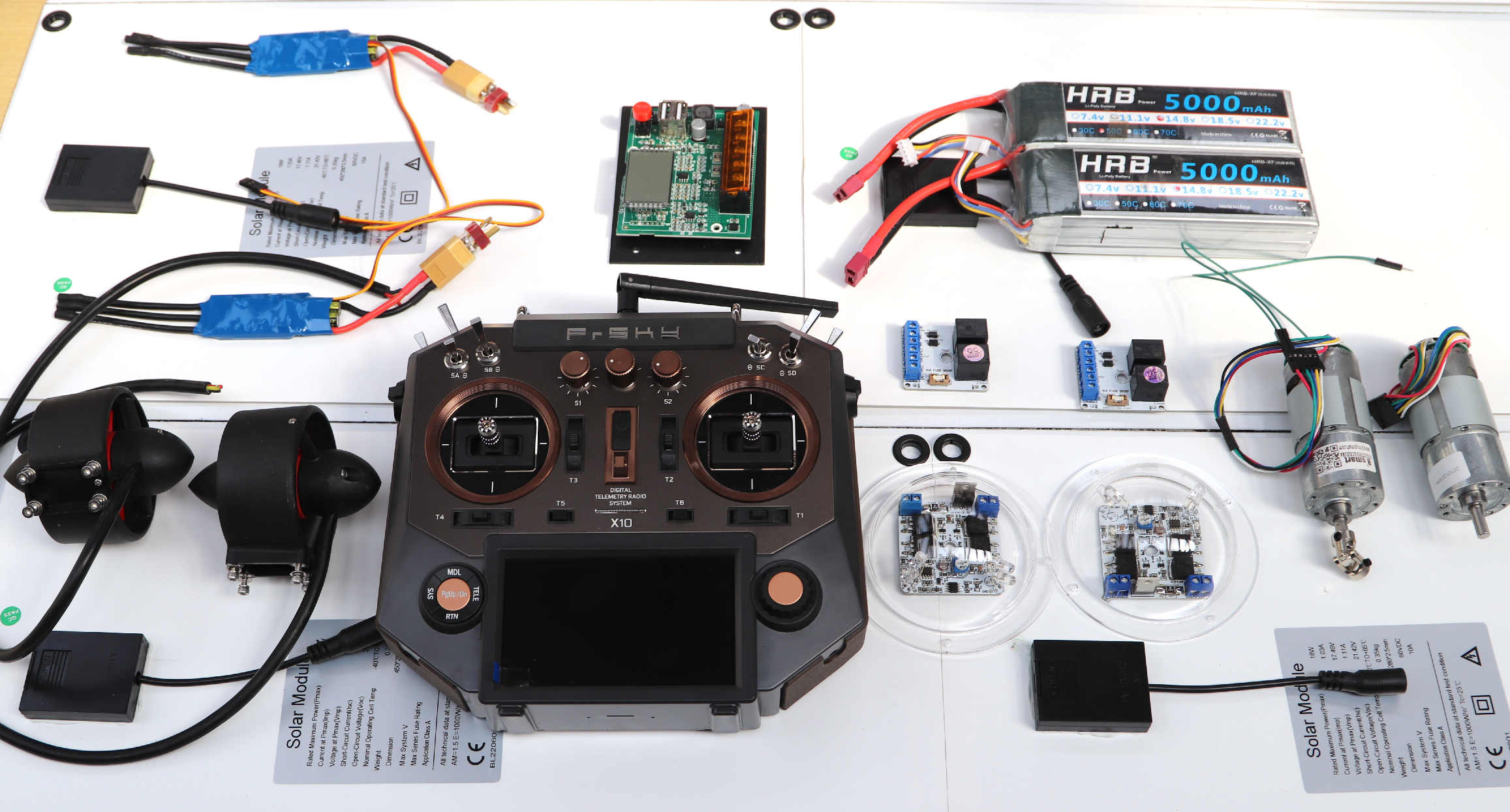 ELIZABETH SWANN - A 1:20 scale radio controlled technology demonstrator, and special effects model is under construction for exhibitions from November 2023. Picture credit COF April 2023.