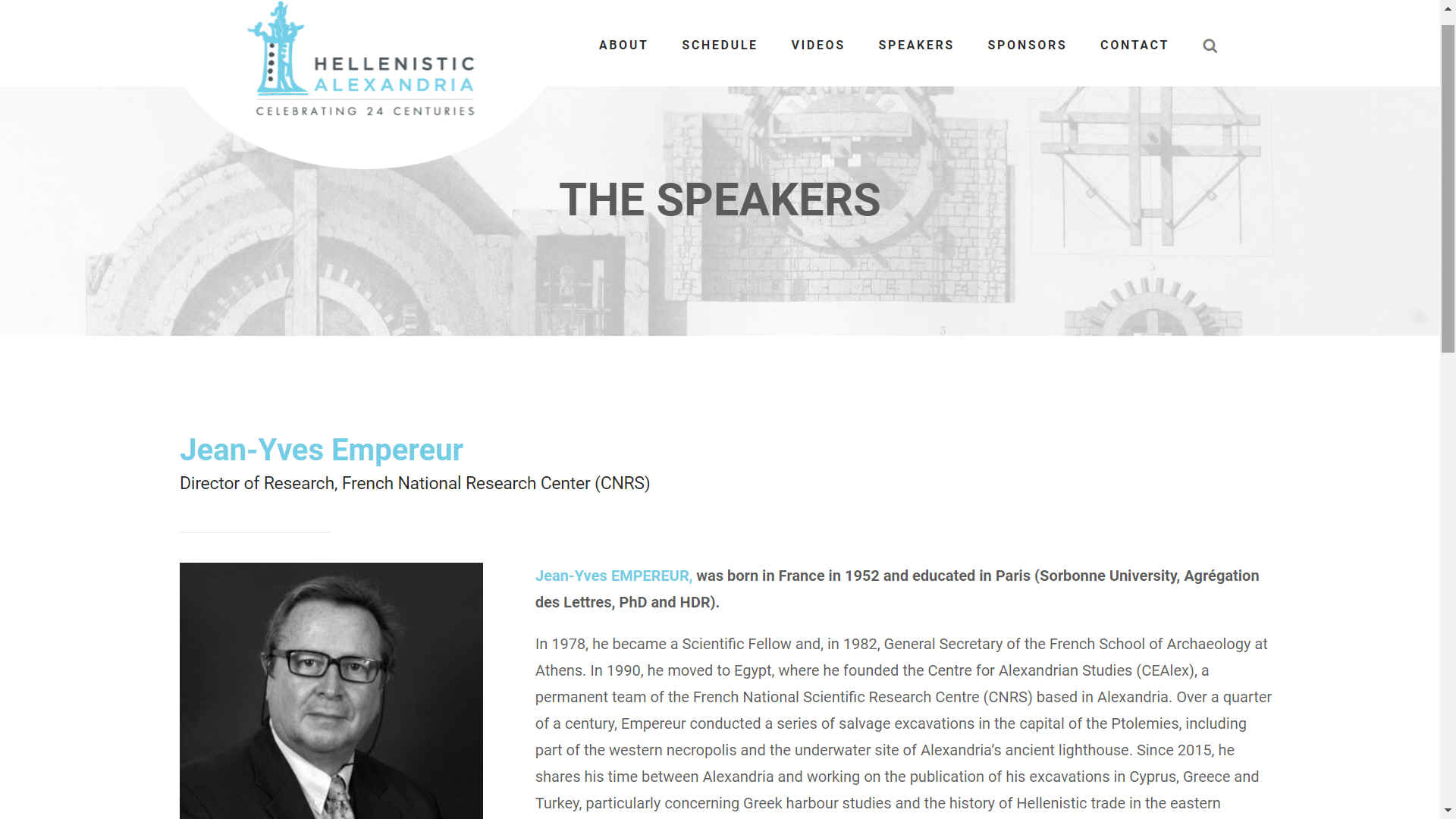 Jean-Yves Empereur, was born in France in 1952 and educated in Paris (Sorbonne University, Agrégation des Lettres, PhD and HDR). He is the Director of Research at the French National Research Center (CNRS).

In 1978, he became a Scientific Fellow and, in 1982, General Secretary of the French School of Archaeology at Athens. In 1990, he moved to Egypt, where he founded the Centre for Alexandrian Studies (CEAlex), a permanent team of the French National Scientific Research Centre (CNRS) based in Alexandria. Over a quarter of a century, Empereur conducted a series of salvage excavations in the capital of the Ptolemies, including part of the western necropolis and the underwater site of Alexandria's ancient lighthouse. Since 2015, he shares his time between Alexandria and working on the publication of his excavations in Cyprus, Greece and Turkey, particularly concerning Greek harbour studies and the history of Hellenistic trade in the eastern Mediterranean.
Ancient Alexandria was the Mediterranean's bustling center of trade until the port was washed into the Mediterranean Sea in AD 365 by a tsunami.

French archaeologist Jean-Yves Empereur points out Corinthian capitals, Egyptian lotus-shaped columns and solid Roman bases holding up elegant stone arches. He picks his way across the planks in this ancient cistern, which is three stories deep and so elaborately constructed that it seems more like a cathedral than a water supply system. The cistern was built more than a thousand years ago with pieces of already-ancient temples and churches.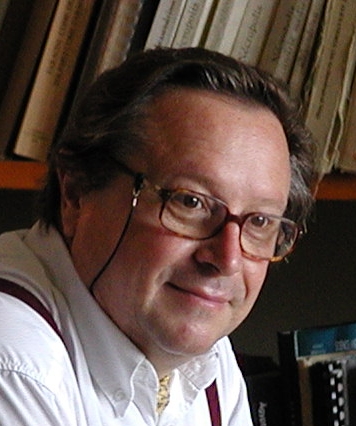 He is quoted as saying: "We supposed old Alexandria was destroyed," Empereur says, his voice bouncing off the damp smooth walls, "only to realize that when you walk on the sidewalks, it is just below your feet."

The forgotten cisterns of Alexandria were in particular danger of being filled in by new construction. During ancient times, a canal from the Nile diverted floodwater from the great river to fill a network of hundreds, if not thousands, of underground chambers, which were expanded, rebuilt and renovated. Most were built after the fourth century, and their engineers made liberal use of the magnificent stone columns and blocks from aboveground ruins.

It was a calm spring day when Empereur and cinematographer Asma el-Bakri, carrying a bulky 35-millimeter camera, slipped beneath the waters near the fort, which had been seldom explored because the military had put the area off limits. Empereur was stunned as he swam amid hundreds of building stones and shapes that looked like statues and columns. The sight, he recalls, made him dizzy.
In 1994 archaeologist Jean-Yves Empereur, founder of the Centre for Alexandrian Studies (Centre d'Etudes Alexandrines), made an exciting find in the waters off Pharos Island. He had been called in by the Egyptian government to map anything of archaeological significance in this underwater area before a concrete breakwater was erected over the site. He mapped the location of hundreds of huge masonry blocks; at least some of these blocks are believed to have fallen into the sea when the lighthouse was destroyed by an earthquake in the 1300s. A large amount of statuary was also discovered, including a colossal statue of a king dating to the 3rd century BCE that was thought to represent Ptolemy II. A companion statue of a queen as Isis had been discovered nearby in the 1960s, and these statues representing the deified Ptolemy and his wife, Arsinoe, are thought to have been placed just below the lighthouse, facing the entrance to the harbour. Based upon these finds, the Egyptian government abandoned the idea of a breakwater and planned instead an underwater park where divers could view the many statues, stone sphinxes, and remains of the lighthouse.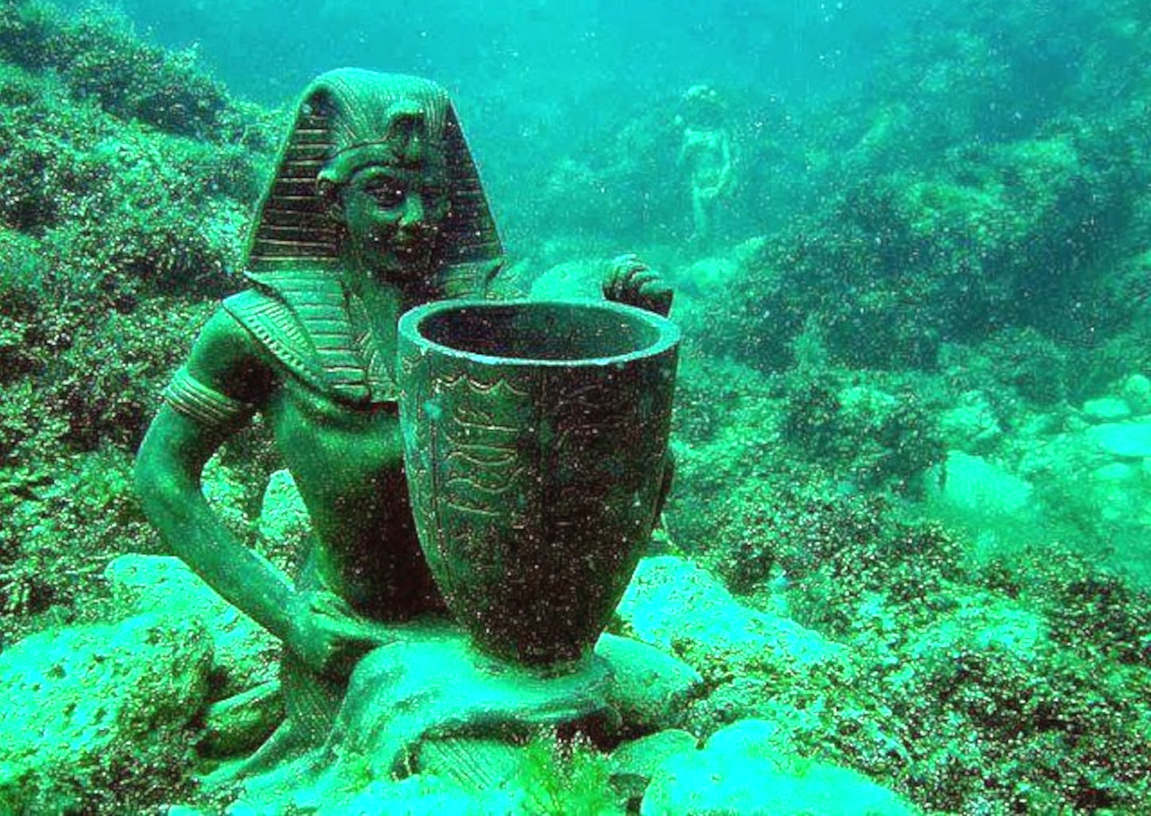 Jean-Yves Empereur (born 1952 in Le Mans) is a French classical archaeologist. He studied classical studies at the Sorbonne, where he obtained agrégation in 1975 and his doctorate in 1977. From 1978 he was a member and from 1982 to 1990 Secretary General of the École française d'Athènes. He has been involved in numerous excavations in Greece, Cyprus and Turkey and has been director of the Center d'études Alexandrines since 1990, which is primarily responsible for archaeological research in Graeco-Roman Alexandria. He published illustrated books and television films on these excavations, including in the port of Alexandria. In 2007 he received the Prix d'archéologie Cino Del Duca. In 2018 he was elected a member of the Académie des Inscriptions et Belles-Lettres; he has been a corresponding member since 2013. He is a corresponding member of the German Archaeological Institute. He is a member of the Legion of Honor (Knight), bearer of the Ordre national du Mérite, the Ordre des Palmes Académiques and the Ordre des Arts et des Lettres.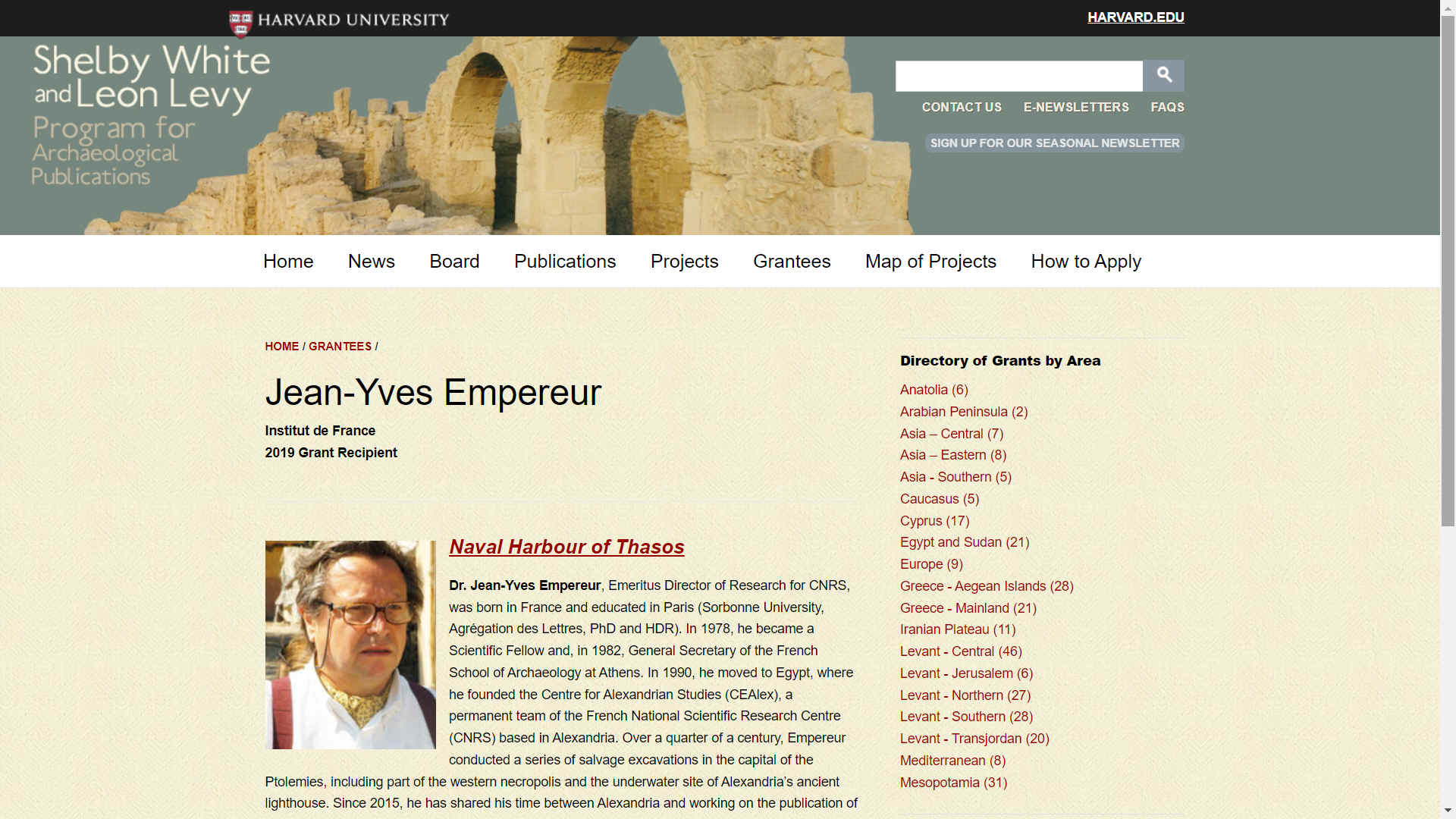 VERÖFFENTLICHUNGEN (AUSWAHL)

The Amphoras. In: Vassos Karageorghis, Olivier Picard: Cypriot Studies VIII. Amathonte Necropolis. Tombs 113-367: II. Non-Cypriot Ceramics Nicosia 1987, S. 44ff.
The Hellenistic Port of Amathonte. In: Vassos Karageorghis, Demetrios Michaelides: Proceedings of the International Symposium: Cyprus and the Sea: organized by The Archeological Research Unit of the University of Cyprus organized by The Archaeological Research Unit of the University of Cyprus and The Cyprus Ports Authority, Nicosia 25– September 26, 1993. University of Cyprus, Nicosia 1993, ISBN 9963-607-08-X, S. 131–138.
A short guide to the catacombs of Kom el Shoqafa, Alexandria. Sarapis, Alexandria 1995, ISBN 977-5633-01-X.
Alexandria rediscovered. Fayard, Paris 1998, ISBN 2-7028-1161-2.
Alexandrina 1. French Institute of Oriental Archaeology, Kairo 1998, mit Christian Décobert: Medieval Alexandria 1. French Institute of Oriental Archaeology, Kairo 1998.
A short guide to the Greco-Roman Museum of Alexandria. Harpocrates, Alexandria 2000, ISBN 977-5845-02-5.
Alexandria: yesterday and tomorrow. Collection "Discoveries Gallimard" (nº 412), Gallimard, Paris 2001, ISBN 2-07-076240-8.
mit Marie-Dominique Nenna: Necropolis 1. French Institute of Oriental Archaeology, Kairo 2001.
Alexandrina 2. French Institute of Oriental Archaeology, Kairo 2002 mit Marie-Dominique Nenna: Necropolis 2. French Institute of Oriental Archaeology, Kairo 2003.
The Lighthouse of Alexandria, the Rediscovered Wonder. Collection "Discoveries Gallimard" (nº 352), 2. Auflage, Gallimard, Paris 2004, ISBN 2-07-030379-9.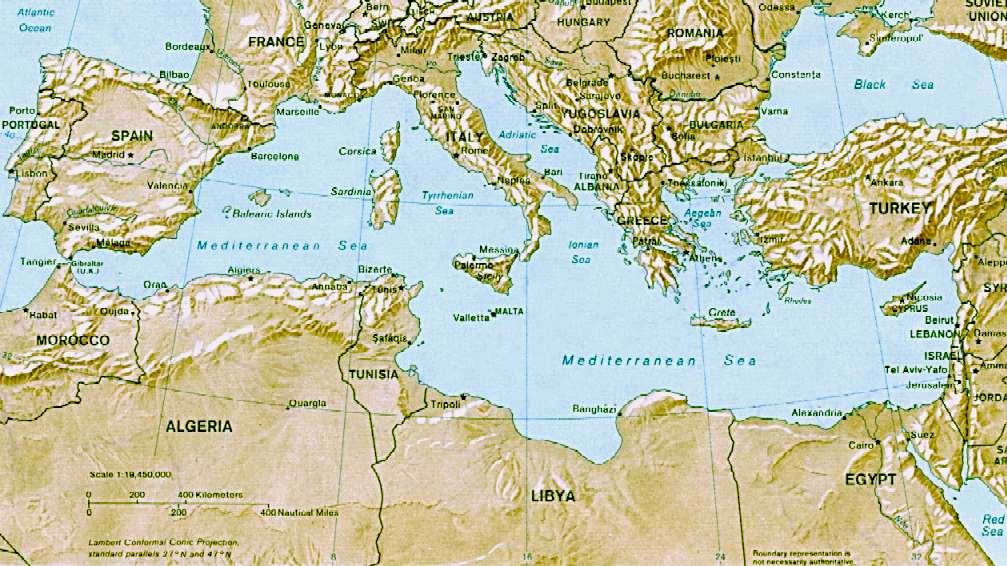 The Mediterranean Sea is awash with sunken treasures. When Alexander the Great died in Babylon in 323 BC, his companion, Ptolemy I, laid claim to Egypt as his domain. He founded a dynasty that was to rule for three hundred years from Alexandria. Ptolemy II made Alexandria the center of culture and founded the Alexandria Library and Museo, the first research center and "think tank." The Pharos Lighthouse was built, and it was one of the Seven Wonders of the Ancient World. Its beam of light could be seen for thirty miles.