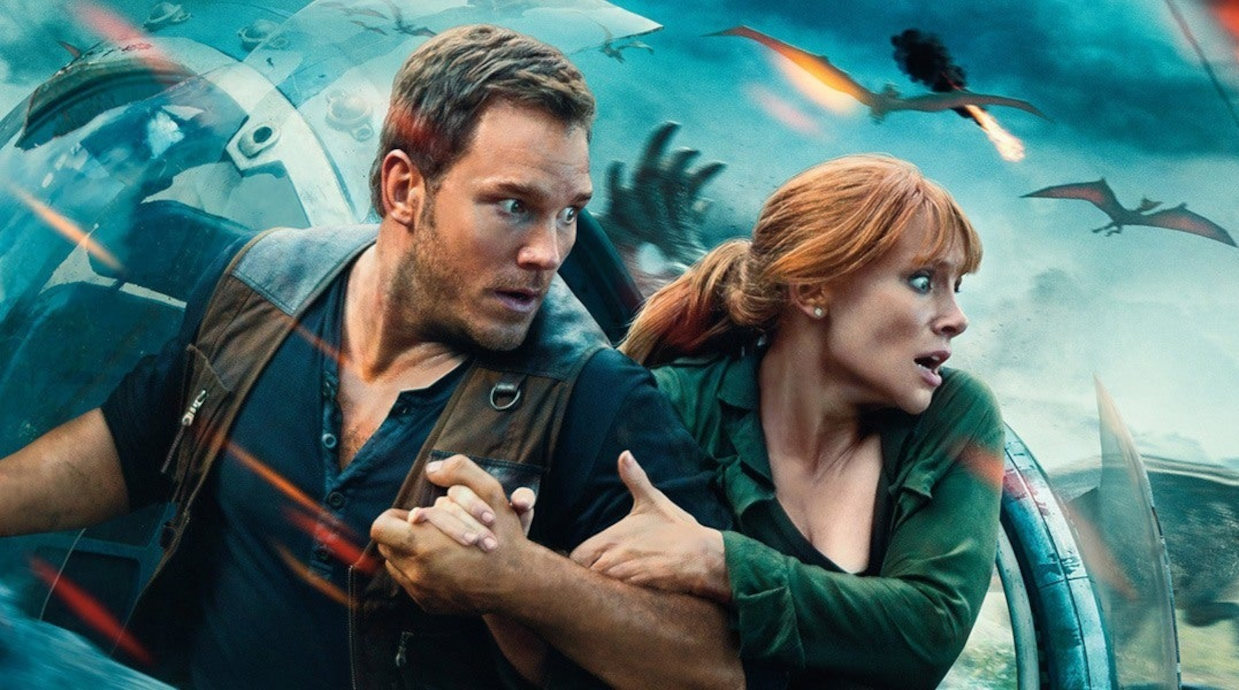 You'd imagine this duo might have had enough of cloned dinosaurs, but they'll be back.


The replication of biological organisms from a pre-existing DNA sequence, has been proven to work very effectively with animals. This is commonly called cloning. The cloning of dinosaurs is thus entirely feasible, provided that DNA samples of a suitably high quality are located - or may be repaired by splicing in good code, into damaged sections of the genome.
This was the basis for Jurassic Park, where Dr John Hammond breeds a whole series of extinct species of dinosaurs, to create a theme park for people to be able to see the ancient creatures breathing and living in a modern environment. With protections, should his human customers present as irresistible snacks, to his giant reptilian pets.
Jurassic World: Fallen Kingdom is a 2018 American science fiction action film and the sequel to Jurassic World (2015). Directed by J. A. Bayona, it is the second installment of the Jurassic World trilogy, and the fifth overall installment of the Jurassic Park franchise. Derek Connolly and Jurassic World director Colin Trevorrow returned as writers, with Trevorrow and the original 1993 Jurassic Park director Steven Spielberg as executive producers.

The story follows Owen Grady and Claire Dearing as they return to the fictional island of Isla Nublar to rescue the remaining dinosaurs from an impending volcanic eruption, only to discover a mercenary team's ulterior motives to bring them to the US mainland. Chris Pratt, Bryce Dallas Howard, BD Wong, and Jeff Goldblum reprise their roles from previous films in the series, with Toby Jones, Ted Levine, and Rafe Spall joining the cast.

Filming took place from February to July 2017 in the United Kingdom and in Hawaii. Produced and distributed by Universal Pictures, Fallen Kingdom premiered in Madrid on May 21, 2018, and was released in the United States on June 22, 2018. The film grossed over $1.3 billion worldwide, making it the third Jurassic film to pass the billion-dollar mark, and was the third-highest-grossing film of 2018 and the 12th-highest-grossing film of all time. It received mixed reviews from critics, who generally praised the visuals and darker tone, while others criticized the screenplay and felt the series had run its course.
THE PLOT

Shortly after the events of Jurassic World in 2015, a small mercenary team arrives on the abandoned Isla Nublar to collect DNA from the Indominus rex remains lying on the bottom of the park's lagoon. After collecting a bone sample, the team's survivors escape the island following attacks by the Mosasaurus and the Tyrannosaurus rex, but they accidentally release the former into the ocean.

Three years later, a U.S. Senate hearing in Washington, D.C., debates whether Isla Nublar's dinosaurs should be saved from an impending volcanic eruption. Mathematician Dr. Ian Malcolm testifies that the dinosaurs should perish naturally to correct the wrongful cloning done by John Hammond. Meanwhile, Jurassic World's former operations manager, Claire Dearing, has established the Dinosaur Protection Group to save the animals. After the Senate rules against rescuing the animals, Hammond's former partner, Sir Benjamin Lockwood, summons Claire to his Northern California estate. Lockwood and his aide, Eli Mills, reveal a plan to relocate the dinosaurs to a new island sanctuary. Claire is needed to reactivate the park's dinosaur tracking system to locate the animals, particularly Blue, the last surviving Velociraptor. Claire recruits Owen Grady, Jurassic World's former Velociraptor trainer, to help capture her.

On Isla Nublar, Claire and former park technician Franklin Webb reactivate the online tracking system. Owen, paleo-veterinarian Zia Rodriguez, and a mercenary team led by Ken Wheatley, track and find Blue. The encounter escalates, resulting in Blue being shot and Wheatley tranquilizing Owen. Wheatley then abandons Owen, Claire, and Franklin on the island while forcibly taking Zia hostage to treat Blue. The mercenary ship, loaded with captured dinosaurs, departs for the U.S. mainland as the remaining dinosaurs are left behind to die in the eruption. Claire, Franklin, and Owen sneak aboard the ship and help Zia transfuse Blue with Tyrannosaurus blood.

Rather than being relocated to a new island, the captured dinosaurs are transported to the Lockwood estate, where Lockwood's orphaned granddaughter Maisie overhears Mills and auctioneer Mr. Eversoll secretly planning to auction the captured dinosaurs on the black market. They will also preview the Indoraptor, a weaponized, transgenic dinosaur created by geneticist Dr. Henry Wu using Indominus rex and Velociraptor DNA. Wu needs Blue's DNA to create an enhanced Indoraptor that is obedient to commands, unaware that Blue's blood is no longer pure. After Maisie informs Lockwood about the auction, he confronts Mills, who murders him. Maisie is later revealed to have been cloned from Lockwood's deceased daughter and to be the reason why John Hammond, who opposed human cloning, ended their association.

The auctioned dinosaurs are being immediately shipped out. Franklin evades capture and frees Zia, but Owen and Claire have been apprehended. Owen incites a Stygimoloch into breaking open their cell. The two encounter Maisie, and they learn the Indoraptor is being sold despite Wu's protests that it is a prototype. Owen disrupts the proceedings by luring the Stygimoloch into the room. In the ensuing chaos, Wheatley tranquilizes the Indoraptor to extract a tooth as a trophy, but the hybrid, having merely feigned unconsciousness, kills Wheatley, Eversoll, and others as it escapes. The Indoraptor then hunts Owen, Claire, and Maisie throughout the mansion until Zia releases Blue, who fights the Indoraptor. Atop a high glass roof, both animals crash through it, killing the Indoraptor and leaving Blue unharmed.

When a hydrogen cyanide gas leak threatens the caged dinosaurs, Maisie frees them, ignoring Owen's objections. As Mills attempts to flee with the Indominus rex bone, the Tyrannosaurus rex devours him and tramples the bone. Owen, Claire, Maisie, Zia, and Franklin escape, while Blue and the other released dinosaurs flee the estate grounds.

In a new U.S. Senate hearing, Dr. Malcolm declares the beginning of a neo-Jurassic Age, where humans and dinosaurs must coexist. The closing scenes depict the freed dinosaurs roaming the wilderness and outer urban areas.
PRODUCTION & DEVELOPMENT

During early conversations about the 2015 film Jurassic World, executive producer Steven Spielberg told director Colin Trevorrow that he was interested in having several more films made. Before the film's release, Trevorrow said that sequels had been discussed: "We wanted to create something that would be a little bit less arbitrary and episodic, and something that could potentially arc into a series that would feel like a complete story." Trevorrow said Chris Pratt and Omar Sy might reprise their roles for the next few films and that he would direct the film if asked. He later told Spielberg he would only focus on directing one film in the Jurassic Park series, and be involved in the sequel "in some way, but not as director". Trevorrow felt that different directors could bring different qualities to future films. Pratt had been signed for future films in the series, as was Ty Simpkins, who portrayed Gray in Jurassic World.

In June 2015, Trevorrow said that Fallen Kingdom could involve dinosaurs going open source, resulting in multiple entities around the world being able to create their own dinosaurs for various uses. Jurassic World producer Frank Marshall met with Trevorrow and Universal Pictures later that month to discuss a sequel. Following the meeting, he did not deny the film could involve "dinosaur soldiers" and said the series is "not always gonna be about a Jurassic Park". He felt future films could explore the idea of dinosaurs and humans co-existing. Trevorrow also hinted the next film might not involve the Jurassic World theme park, and was interested in seeing a Jurassic Park film made by one of several unnamed Spanish horror film directors.

Pre-production

Universal announced a sequel in July 2015, referred to as Jurassic World 2, scheduled for a June 22, 2018 release date in the US. Trevorrow was announced to write the script with his writing partner Derek Connolly, as they had for Jurassic World; that the film would be produced by Frank Marshall; and that Spielberg and Trevorrow would act as executive producers, while Chris Pratt and Bryce Dallas Howard would reprise their roles from the previous film. At the time of the film's announcement, Trevorrow said the series "isn't always going to be limited to theme parks". He confirmed the film would not involve "a bunch of dinosaurs chasing people on an island" stating, "That'll get old real fast." Trevorrow also spoke of the film's possible open-source storyline: "It's almost like InGen is Mac, but what if PC gets their hands on it? What if there are 15 different entities around the world who can make a dinosaur?"

In August 2015, Howard said the script was being written, and Universal Studios announced that the film would be released in the UK two weeks early, on June 7, 2018. Later that year, B. D. Wong said he "would be happy to return" as Dr. Henry Wu, while Howard announced that filming would begin in 2017. Howard also said she would be interested in seeing characters from earlier Jurassic Park films return for the fifth film, saying, "I could see versions of the film where a lot of the characters come back." By October 2015, director J. A. Bayona was being considered to direct the film. He chose instead to direct the World War Z sequel, a project for which he had already signed on. In January 2016, Bayona was reported to be a candidate to direct the film after he dropped out of the World War Z sequel due to other commitments.

In April 2016, filming was revealed to take place at a UK studio. During that month, actor Jeff Goldblum said he had no plans to appear in the film as his character Ian Malcolm, although he said he was open to the possibility, while Bayona was announced as the film's director, with Belén Atienza and Patrick Crowley joining Marshall as producers. Spielberg, Marshall, and Kathleen Kennedy had been impressed by his 2012 film, The Impossible, and initially considered having him direct Jurassic World. He declined as he felt there was not enough time for production. Trevorrow wanted Bayona to direct the film after seeing his 2007 horror film, The Orphanage. Before he was hired, Bayona had met with Trevorrow and became enthused with the project after being shown the script's second half, which would play out like a haunted house film. After Bayona was hired, Trevorrow said of the film, "We're moving it into new territory. J. A. Bayona is an incredible director and I know he'll push the boundaries of what a 'Jurassic' movie is. I think it's important that we take risks. A franchise must evolve or perish." Trevorrow and Bayona worked closely throughout the film's production. Sam Neill was asked in June if he would return to the series as Dr. Alan Grant and responded, "You never say never, but I think it's moved on. It's different times."

The film, under the working title of Ancient Futures, was in full pre-production as of July 2016, with storyboards being designed. Andy Nicholson was hired as the film's production designer. He spent four weeks with Bayona in Barcelona, discussing reference pictures and background details, as well as Bayona's ideas for the Lockwood mansion. Production was scheduled to begin in Hawaii in February 2017. Wales was also confirmed as a filming location. Trevorrow said that Hawaii would be used as a primary filming location, while U.K. shooting would be limited to studios, without the story taking place there. Trevorrow also said the film would feature many dinosaurs that were not seen in previous films and denied that the film's story would involve militarized dinosaurs, which would only be mentioned in the film.

For the film's second half where dinosaurs are transported by boat to the mainland, Ecuador and Peru had both been scouted as possible filming locations and settings. Marshall thought that Cabo San Lucas would be ideal, but these locations ultimately did not work for the film's story. Although the film was shot partly in England, Spielberg felt the country was too far from the fictional Isla Nublar to be used as the in-film setting for the second half. He and the producers did not want the film to spend too much time on a boat. Crowley stated, "Rather than making it a movie about traveling on a boat, which is not very exciting, you needed to get to the place."

In September 2016, Bayona confirmed the film would be the second chapter in a planned Jurassic World trilogy. Later that year, Marshall said that Wong was "probably going to come back". Jurassic World composer Michael Giacchino confirmed that he would return as composer for the fifth film. Óscar Faura was announced as the film's cinematographer at the end of the year.

Writing

Although Spielberg was heavily involved in the development of ideas for Jurassic World, he had Trevorrow and Connolly devise their own ideas for the sequel. He retained final approval on the project. About two weeks after the theatrical release of Jurassic World, Trevorrow embarked on a road trip from Los Angeles to his home state of Vermont. Connolly agreed to accompany Trevorrow so they could discuss a basic set of ideas Trevorrow had for the film. During their eight-day trip, they began work on the script and devised the basic story. Trevorrow said the film's story was inspired by a quote from Dr. Alan Grant in the first film: "Dinosaurs and man, two species separated by 65 million years of evolution, have suddenly been thrown back into the mix together. How can we possibly have the slightest idea of what to expect?" Trevorrow said that the story was heavily influenced by the idea that, "A mistake made a long time ago just can't be undone." He also said the film deals with themes of political megalomania, greed, and "making decisions with lack of care for how it affects people's lives."

The film is also based on concepts from Michael Crichton's novel Jurassic Park (1990) and its sequel The Lost World (1995), and includes dialogue from the first novel. Isla Nublar's volcano was in the first novel, and the writers chose to incorporate it into the film's plot. Trevorrow compared the destruction of Isla Nublar to "the burning down of a church or a temple," saying, "I honestly think it's like killing off a character in a way, and if you're going to do that, as long as you approach it with the proper respect and acknowledgement that you understand how indelible and permanent what you're doing is, then hopefully people will have an emotional response but they won't hate you for it." The idea to include a "silent partner" for John Hammond was also inspired by the Jurassic Park novel. Although the character of Benjamin Lockwood was not featured in the novel, the book depicts the early years leading up to the cloning of dinosaurs. This made Trevorrow realize there would have been many people involved in such a project, convincing him that someone like Lockwood would be among those people.

In his initial film treatment, Trevorrow had included story elements that Marshall and Crowley considered excessive for a single film. The producers felt it was important to include details about Owen and Claire's lives after the events of Jurassic World. Although the original ending was the same as the final film, Trevorrow had wanted to include more details about the integration of dinosaurs into the world. He chose to remove them to keep the story focused. The script's structure, Trevorrow said, was inspired by Spielberg's 2015 film Bridge of Spies, in which two seemingly unrelated stories "collide in the middle, and move on together." Trevorrow was also inspired by the 1975 film Three Days of the Condor, saying, "It's one of those places where you think you know what the score is, and then everything changes, and then suddenly you don't know who to trust." The film includes ideas previously featured in a rejected 2004 draft for Jurassic Park IV (later Jurassic World), presented in the same structure: a return to Isla Nublar followed by a second half set in a large Gothic building on the mainland.

The idea of selling weaponized dinosaurs was also in the rejected draft, which Trevorrow had read while writing the first Jurassic World film. The idea of weaponized dinosaurs came from Spielberg. Having directed Jurassic World, Trevorrow was familiar with how animatronics worked and wrote scenes for the sequel that would allow for their use. For example, animatronics are incapable of certain actions such as running.

Regarding the idea of human cloning, Trevorrow said that "we're so much closer to cloning humans than we are to cloning dinosaurs. It felt like far less of a leap to me than dinosaurs do. [...] To have a character who has such deep love and has felt such loss and the inability to go on, I think is something we all feel. So the idea that you might be able to bring someone back in that way is emotionally grounded in a very universal idea." Trevorrow also said he was interested in "the larger impact" of genetic power, including its emotional impact and its potential human impact. He added, "we knew that we didn't want to continue to make movies about the dangers of messing with science. We want to tell a story about where we are now, which is that we have messed with science, we have fundamentally altered our world and now we're dealing with the consequences." Trevorrow was nervous about how audiences would react to the story's human cloning aspect, an idea supported by Spielberg, who was excited about the questions that such an idea could raise in the film's sequel. Because of criticism of the death of Zara in the previous film, Trevorrow said for Jurassic World: Fallen Kingdom, "We made sure that every death was earned. Everybody deserves their death in this movie, a lesson learned. In 2018 everyone earns it. Horrible people."

One of Trevorrow's ideas was to include Jeff Goldblum's character of Ian Malcolm, who appeared in the franchise's earlier films. Trevorrow and Goldblum discussed dialogue ideas for Malcolm, and Trevorrow said he used a lot of dialogue from Crichton's Jurassic Park novel for the character. Marshall said that Trevorrow wrote Malcolm as "the 'Uh oh, danger, I told you so' kind of character". Trevorrow said of Malcolm, "I saw him as kind of Al Gore. He's got a beard now, and he's like, 'I told all of you this was going to be a disaster, and sure enough it is.'"

The character of Lowery, a park control-room employee from the previous Jurassic World film, was considered for a return in Fallen Kingdom. Trevorrow ultimately replaced Lowery with the equivalent character Franklin Webb. According to Trevorrow, Lowery did not have quite the same spirit as Franklin, saying, "We did like the idea of [Zia and Franklin] being pretty idealistic young people who are activists who really believe in the cause that Claire believes in. I wasn't really able to shoehorn [Lowery] into that, he's kind of a cynical guy." Jake Johnson met with Connolly to explain his character's appearance in Fallen Kingdom. Johnson later said that Lowery "is a different guy because of what he went through in the first movie. Like he's got a huge ponytail now. I pitched that he's got sleeve tattoos. The trauma of seeing a dinosaur attack really messed him up. I thought we could have some fun." In October 2016, Johnson said he and his character would not be in the film.

Bayona

After Bayona was hired, he began reading Crichton's novels - including Jurassic Park and The Lost World—for inspiration and "to try to immerse myself in Crichton's mind." He also re-watched each of the previous Jurassic Park films. Trevorrow and Connolly began working with Bayona in July 2016, to perfect the script to the director's liking. Bayona had his own ideas incorporated into the script while essentially retaining the original story devised by Trevorrow and Connolly. The film's underwater opening sequence was already in their script. Bayona asked Trevorrow to push for it to become a bigger scene with a larger set. Because the film has a lengthy period until the action scenes involving the volcano, Bayona felt it was necessary to expand the opening sequence to be action oriented. Bayona also expanded Blue's surgery scene, as he felt it was a key moment demonstrating Owen's relationship with her. Bayona also added an action scene to the sequence set on board the Arcadia, the ship that transports the dinosaurs. He felt that the sequence was too lengthy and required some action, leading to his suggestion of Owen and Claire retrieving blood from the T. rex to aid in Blue's surgery. Bayona and Trevorrow ultimately removed certain moments from the script they felt would be better for the sequel, which was expected to depict dinosaurs having spread around the world.

Trevorrow said Fallen Kingdom would be more "suspenseful and scary" than its predecessor: "It's just the way it's designed; it's the way the story plays out. I knew I wanted Bayona to direct it long before anyone ever heard that it was a possibility, so the whole thing was just built around his skillset." Trevorrow later described the film as "The Impossible meets The Orphanage with dinosaurs." Bayona said that with the first half of the film set on an island, "you have what you expect from a Jurassic movie," while the second half "moves to a totally different environment that feels more suspenseful, darker, claustrophobic, and even has this kind of gothic element, which I love." The "gothic element" of suspense was influenced by Alfred Hitchcock films. He compared it to The Empire Strikes Back and Star Trek II: The Wrath of Khan, which were both considered darker than their predecessors. Regarding the mansion sequence in which Maisie is chased by the Indoraptor, Bayona compared the scenes to "the classic ending of a fairy tale, of a Gothic story, like finishing at the top of the castle with the princess in the tower and the dragon chasing the little girl."

Trevorrow said the film's dinosaurs would be "a parable of the treatment animals receive today: the abuse, medical experimentation, pets, having wild animals in zoos like prisons, the use the military has made of them, animals as weapons." In Trevorrow and Connolly's draft, the dinosaurs would be sold rather than auctioned. Spielberg and Trevorrow liked Bayona's idea to have the sale changed to an auction, which Bayona believed to be "the best way possible to show the greed in those characters. Because all the people are together in the same room betting for the animals." Trevorrow said "we were looking to explore the uglier side of humanity and our cruel treatment of living creatures." According to Trevorrow, the auction scene was initially envisioned as "a dirty, unsavory bunch of animal traffickers" but he said that Bayona "kept us from going too far—he embraced the darker elements, but also brought his own sense of playfulness and humor to the proceedings." Trevorrow described the final auction scene as "more like a Sotheby's auction for the super-wealthy," while stating, "I think it played much better for kids, and was the right choice when balanced against the poor treatment of the animals we were seeing, which could have become irreparably sad." Trevorrow said that with the dinosaur auction, "The worst instincts of mankind are revealed. The first film was very clearly about corporate greed. This is just about human greed."
CASTING
In October 2016, casting was underway for the role of a nine-year-old girl. Approximately 2,500 girls were interviewed for the part, which ultimately went to Isabella Sermon, marking her film debut. The next month, Tom Holland - who previously starred in The Impossible — had discussed a role in the film with Bayona, but did not believe he would be available because of scheduling conflicts. Toby Jones, Rafe Spall, and Justice Smith were cast at the end of the year.

Daniella Pineda, Ted Levine and James Cromwell were cast in early 2017, while Wong confirmed his return as Dr. Henry Wu. To maintain secrecy, the Ancient Futures title was used in the casting phase. During auditions, references to dinosaurs were replaced with animals such as lions and grizzly bears. To convince the studio that Pineda was right for the role of Zia, Bayona had her demonstrate she could perform comedy and drama scenes, as well as improvise. Pineda auditioned seven times before being given the role. She auditioned for Bayona, Atienza, and Crowley but did not meet the cast until she arrived in England for filming.

Geraldine Chaplin, who had appeared in each of his previous films, had joined the cast in March. The next month, Jeff Goldblum was confirmed to reprise his role from the first two films as Dr. Ian Malcolm. Bayona considered Malcolm a "great character!" Marshall said: "The world has changed a lot since Ian Malcolm went to Jurassic Park and we need his point of view now more than ever. He told us about chaos theory, he was right."
NATURAL CLONING

Some clones already exist in nature. Single-celled organisms like bacteria make exact copies of themselves each time they reproduce. In humans, identical twins are similar to clones. They share almost the exact same genes. Identical twins are created when a fertilized egg splits in two.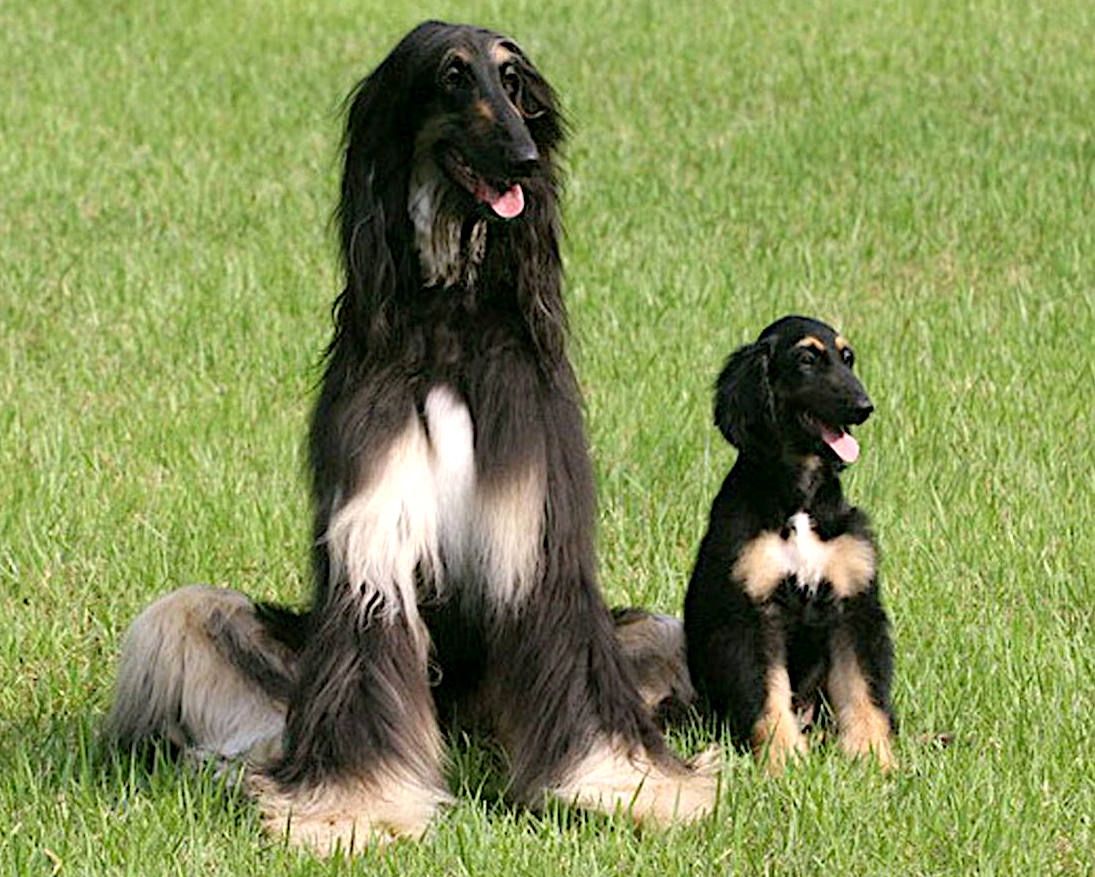 APRIL 2005 - Snuppy, the first successfully cloned Afghan hound, sits with his generic father at the Seoul National University on August 3, 2005 in Seoul, South Korea. The dog joined the list of cloned animals as South Korean scientists, led by stem cell researcher Dr. Hwang Woo-Suk, announced that they have created the first cloned dog from an Afghan hound in the world.
Dinosaurs are biologically programmed for life in the Jurassic period. Hence, might not survive, or may even be more prolific, such as with seven billion humans forming a vast food resource. Anyone would have to be nuts to seriously consider cloning dinosaurs. All the franchised 'Jurassic' films tell us the same thing. Don't do it! Far less dangerous is the cloning of his supposed granddaughter, Maisie - from his deceased daughter's DNA - by Sir Benjamin Lockwood. All fiction of course. But, entertaining fiction, based on cloning.
The cloning method Baron Richthofen and his team prefer, in the quest to digitally reincarnate Cleopatra, stands a very good chance of success - and is far more sane than replicating dinosaurs. If the plan to clone a long-lost Pharaoh can ever be viewed as anything but research far removed from a sound scientific experiment.
John Storm believes in the natural world, and not interfering with nature, unless absolutely unavoidable. Exceptions being for the advancement of medicines to cure (at present) incurable diseases. Or, for the alleviation of suffering.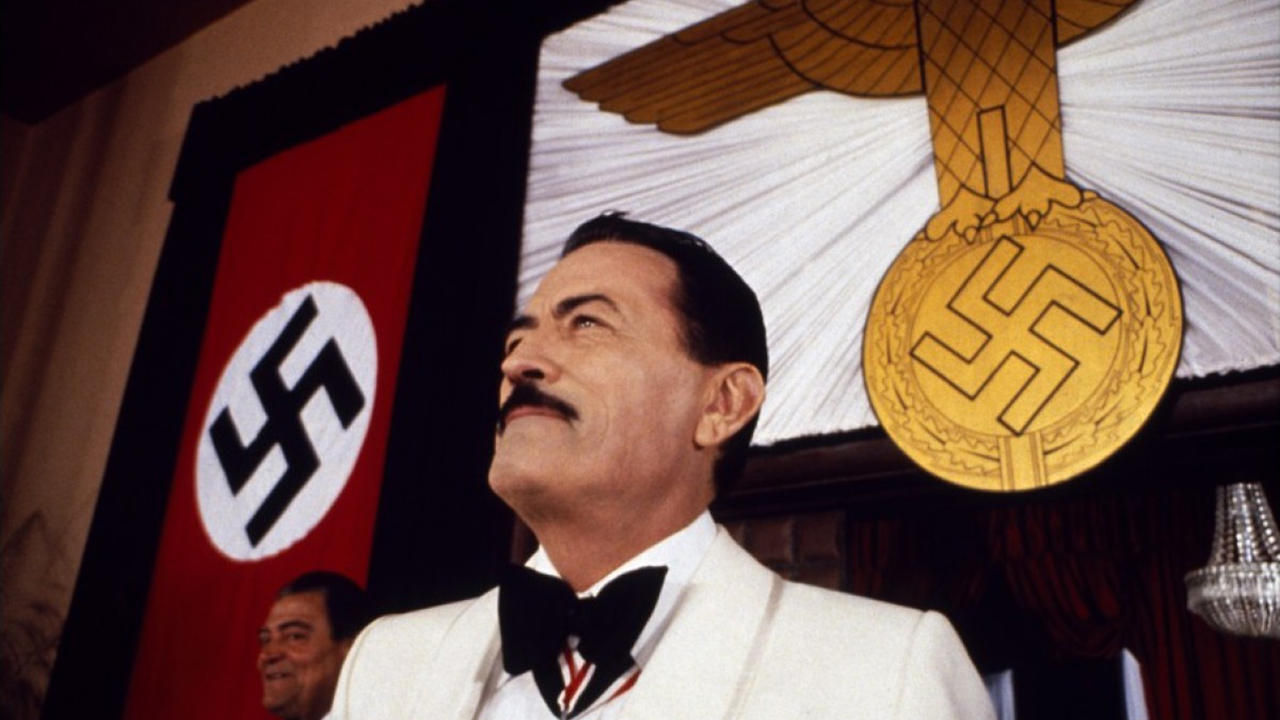 Almost any human cell can be used to replicate a person via cloning, but care should be taken when matching
REFERENCE
https://www