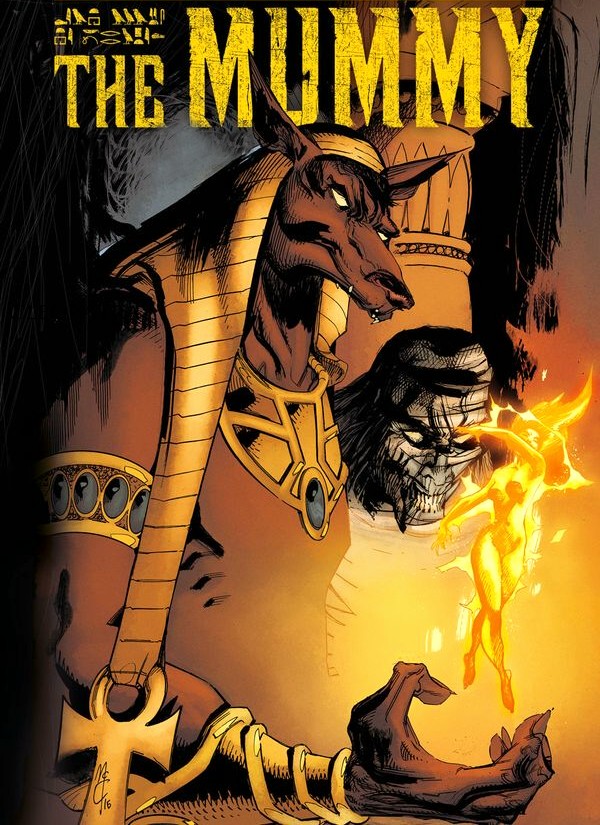 We are looking to build a team of artists for a series of John Storm graphic novels


If you are a professional artist interested in helping the environment, or a student looking to work your way through university debt free, why not give us a helping hand.
We offer a good remuneration package per page of completed art, in connection with the John Storm ocean adventure series.
Each publication requires around 64 pages of art, with three series, and the opportunity for additional work as the franchise develops. By way of example: The 3 main stories might be further serialized, to expand on the pilot publications.
Ideally, to be able to increase output - you'd work as part of a team with other artists, specializing in Illustration, as a Colourist, or Caption (speech bubble) writer.
We will provide original stories, raise the funding and publish your work.
Please contact Briggette Dusart (growth@blue-growth.org)
or, Jameson Hunter for details.

REFERENCE
https://
CLEOPATRA THE MUMMY - UNDER DEVELOPMENT
'Cleopatra - The Mummy' is the proposed sequel to 'Kulo-Luna.' Kulo-Luna, the first script of the John Storm franchise (for which a draft is available to studios and actor's agents). The John Storm franchise is a series of ocean awareness adventures, featuring the incredible solar powered trimaran: Elizabeth Swann. Cleopatra The Mummy, could be the pilot, with Kulo-Luna, or Treasure Island the prequel or sequel. The order of production could be to suit identified gaps in entertainment, in any particular year. Equally, the trilogy, could be adapted for network television.