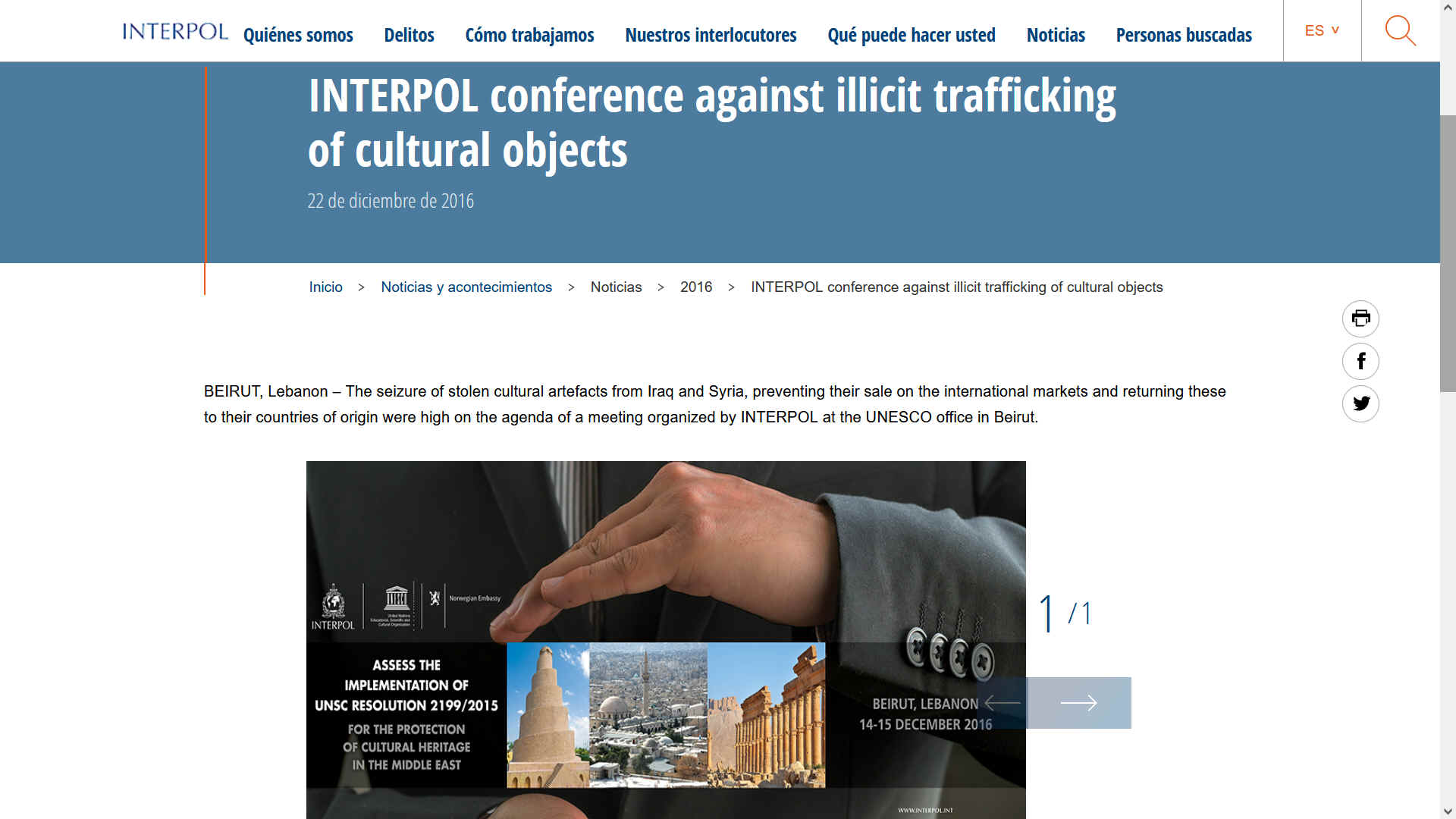 FATF & INTERPOL INTENSIFY GLOBAL ASSET RECOVERY - SEPTEMBER 13 2022

Singapore – The Financial Action Task Force (FATF) and INTERPOL have launched a joint initiative to deprive criminals of their dirty money, marking a turning point in global efforts to recover illicit assets.

While asset recovery should be a key pillar of a country's approach to combating money laundering and terrorist financing, countries intercept and recover less than one per cent of global illicit financial flows, according to estimates by the United Nations Office on Drugs and Crime. Stolen assets are often moved out of countries quickly and channeled to or through multiple countries, rendering the process of asset recovery complex and requiring lengthy international cooperation.

The first ever FATF-INTERPOL Roundtable Engagement (FIRE) event gathered 150 high-level experts who highlighted the pressing need to:

- promote national policies and actions that prioritize the tracing, seizure and confiscation of criminal assets;

- enhance operational cooperation at the national, regional and international levels;

- increase effective information sharing among public authorities and with the private sector.

In a joint drive to reinforce and mobilize the community of global experts, the conference (12 and 13 September) brought together law enforcement agencies, financial intelligence units, asset recovery offices, prosecutors, policy makers, international organizations and private sector industry leaders.

Opening the event, Mr K Shanmugam, Singapore's Minister for Home Affairs and Minister for Law, emphasized the important role that INTERPOL and the FATF play in the global fight against transnational crime, money laundering and terrorism financing. Minister Shanmugam reaffirmed Singapore's commitment to continue contributing to the important work of the FATF and INTERPOL. He also underscored how close international collaboration and strong public-private partnerships can bring about better outcomes in asset recovery.

"Increasing the visibility and priority of asset recovery at national level sets the tone for all stakeholders, sending a clear signal that we are acting to cripple organized crime syndicates, better protect society and contribute to sustainable economic growth. By catalyzing global efforts, this exciting FATF and INTERPOL initiative can make an impactful lasting change in the way we go after the proceeds of crime," said FATF President T Raja Kumar.

"The magnitude of illicit profits, and the velocity at which billions are moving across borders, is deeply worrying. Organized crime groups are undermining global financial systems and inflicting huge losses on businesses and individuals alike. We must do more to deliver the significant operational impact that is needed today," INTERPOL Secretary General Jürgen Stock added.

Participants agreed that a stronger understanding of the global financial crime landscape, especially in relation to cyber-enabled financial crime, is central to efforts against illicit flows.

Delegates welcomed the initiative by FATF and INTERPOL to reinforce international law enforcement and judicial networks that work on asset recovery and the tools available, including the pilot of INTERPOL's global stop-payment mechanism, the Anti-Money Laundering Rapid Response Protocol (ARRP). They also agreed on the need to strengthen the FATF's Standards so that countries are better equipped to act effectively at every stage of the asset recovery process.

Through a series of plenary and workshop sessions, experts looked at the strategic and operational changes required at national and international level to ignite asset recovery and take the profit out of crime. These changes include a shift in law enforcement perspectives and culture, enhanced international networks and tools, and stronger legislation and global standards against money laundering.
INTERPOL CONFERENCE 14-15 DECEMBER 2016

BEIRUT, Lebanon – The seizure of stolen cultural artefacts from Iraq and Syria, preventing their sale on the international markets and returning these to their countries of origin were high on the agenda of a meeting organized by INTERPOL at the UNESCO office in Beirut.

Held with the support of the Norwegian Embassy, the aim of the two-day (14 and 15 December) conference was to assess the implementation of UN Security Council Resolution 2199/2015 for the protection of cultural heritage in the Middle East, one year after its adoption.

Unlike previous UN Security Council resolutions on the matter, this resolution establishes a direct link between traffic of cultural goods in the region and the funding of terrorism. The resolution explicitly prevents trade with the Islamic State and other extremist entities and is binding under Chapter VII of the UN charter, which provides the framework for the Security Council to take enforcement action.

The purpose of the meeting was to share knowledge and expertise among the different organizations working together to support Iraq and Syria in regaining control of their cultural heritage.

It also provided an opportunity to grasp the full picture of illicit trafficking of cultural artefacts today from the testimonies of experts and officials from national directorates of archaeology in Iraq, Syria and Lebanon, customs and police agencies, legal entities and international organizations.

Representatives from the World Customs Organization, UNIDROIT, Blue Shield International, the Digital Heritage Lab of the University Cyprus, as well as experts from Bulgaria, France, Iraq, Italy, Lebanon, the Netherlands, Romania, Spain and Syria, highlighted ways to increase cooperation among national actors involved in the seizure and restitution of stolen cultural artefacts.

The conference highlighted the need for more information in order to analyse the tendencies of smuggling and its routes, and for all information available at the national level of each concerned country should be put together to see the whole picture. In this respect, one of the main challenges facing the implementation of the UN Security Council resolutions is the lack of documentation on seized artefacts, an essential element for the identification and restitution of cultural artefacts.

Conference delegates agreed on the importance of strengthening the legal framework for the seizure and restitution of cultural artefacts, as well as meeting effectively the demands of Syria and Iraq for restitution. Other recommendations included increased cooperation among national police and customs agencies.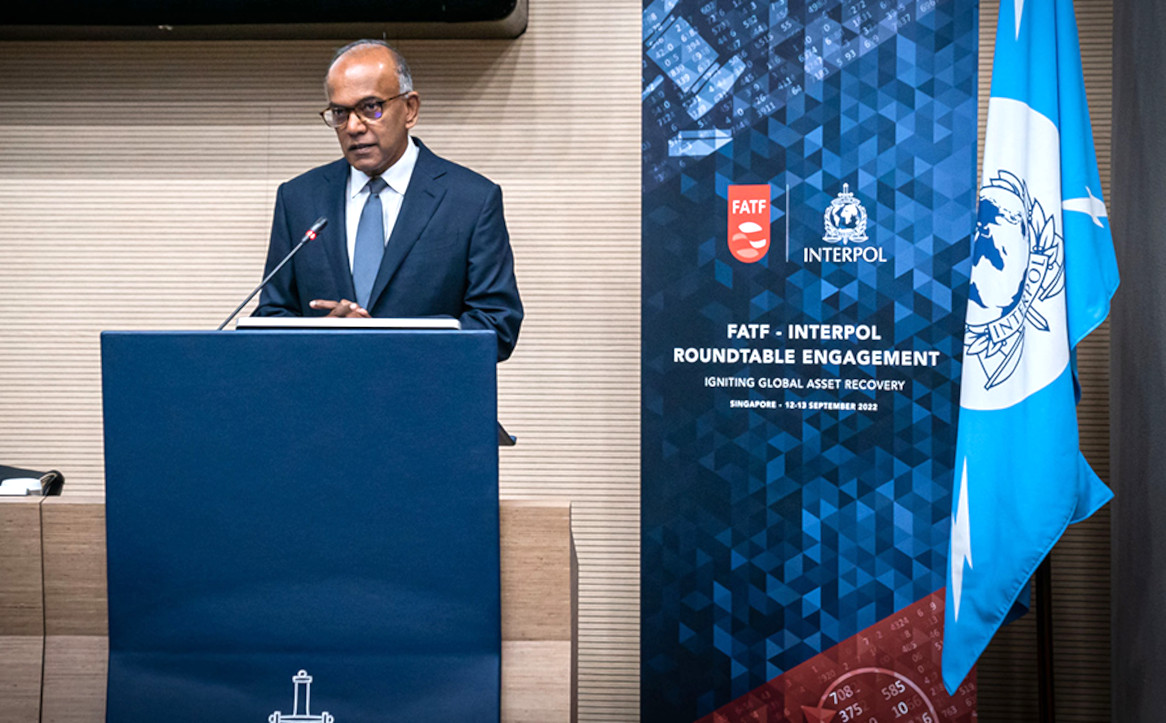 INTERPOL & UNITED NATIONS

As historic players on the international stage, it was only natural for INTERPOL and the United Nations to join forces.

INTERPOL has enjoyed a special role – that of Permanent Observer at the United Nations - since 1996. First established by General Assembly Resolution 51/1, this status was formalized in a Cooperation Agreement in 1997.

INTERPOL-UN cooperation has since been enshrined in both UN General Assembly and Security Council (UNSC) resolutions, especially as concerns terrorism and human trafficking. We also combine our capabilities in the form of Special Notices issued to alert law enforcement to individuals and entities subject to UNSC sanctions.
Special Representative of INTERPOL to the United Nations

In November 2004, they opened the Office of the Special Representative of INTERPOL to the United Nations in New York. A subsidiary Permanent Observer Office opened at the UN Office in Vienna in 2018.

This physical proximity to two UN Headquarters allowed them to more easily draw attention to areas where the UN can leverage INTERPOL's tools and services, and explore cooperation opportunities in a more dynamic manner.

Interpol's staff are in regular contact with United Nations agencies and the Permanent Missions of Member States to the United Nations. This networking ensures that the concerns of global law enforcement are adequately represented in international policies and initiatives, and in identifying potential partners.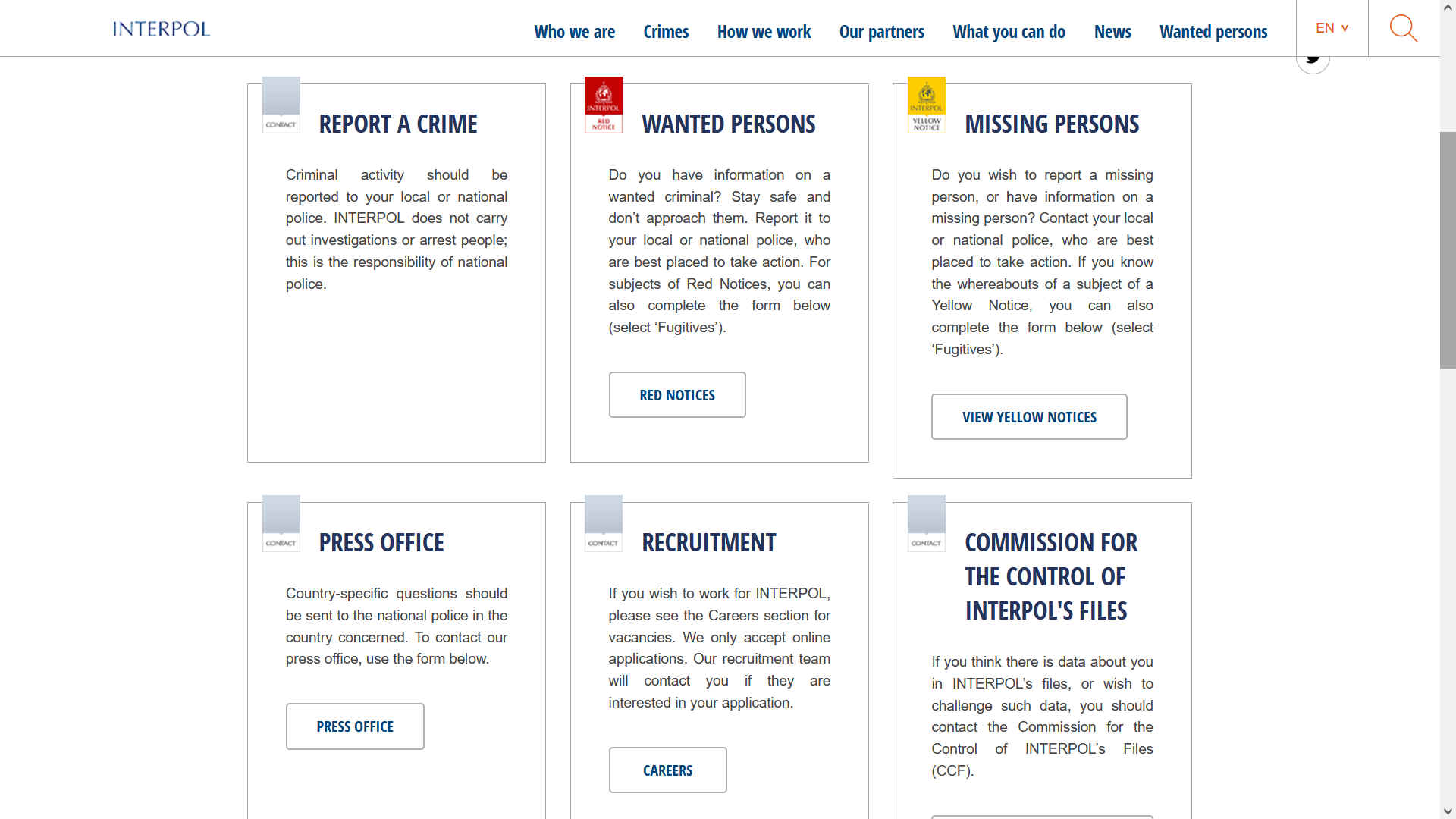 The system falls down where corruption exists at national level. It depends on who you are, your connections, as to whether a crime is investigated at all. Whistleblowers in particular are marked down as complainers. Especially where they have discovered crime between agencies in the same country. There are also secret societies, that have infected the Courts and prosecuting offices. The more you look at it, the more the crooks appear legitimate. And that is why transparency in some countries is at an all time low.
CONTACTS
Address for visitors

INTERPOL General Secretariat
200, quai Charles de Gaulle
69006 Lyon
France
Fax: +33 4 72 44 71 63

INTERPOL Global Complex for Innovation
18 Napier Road
258510 Singapore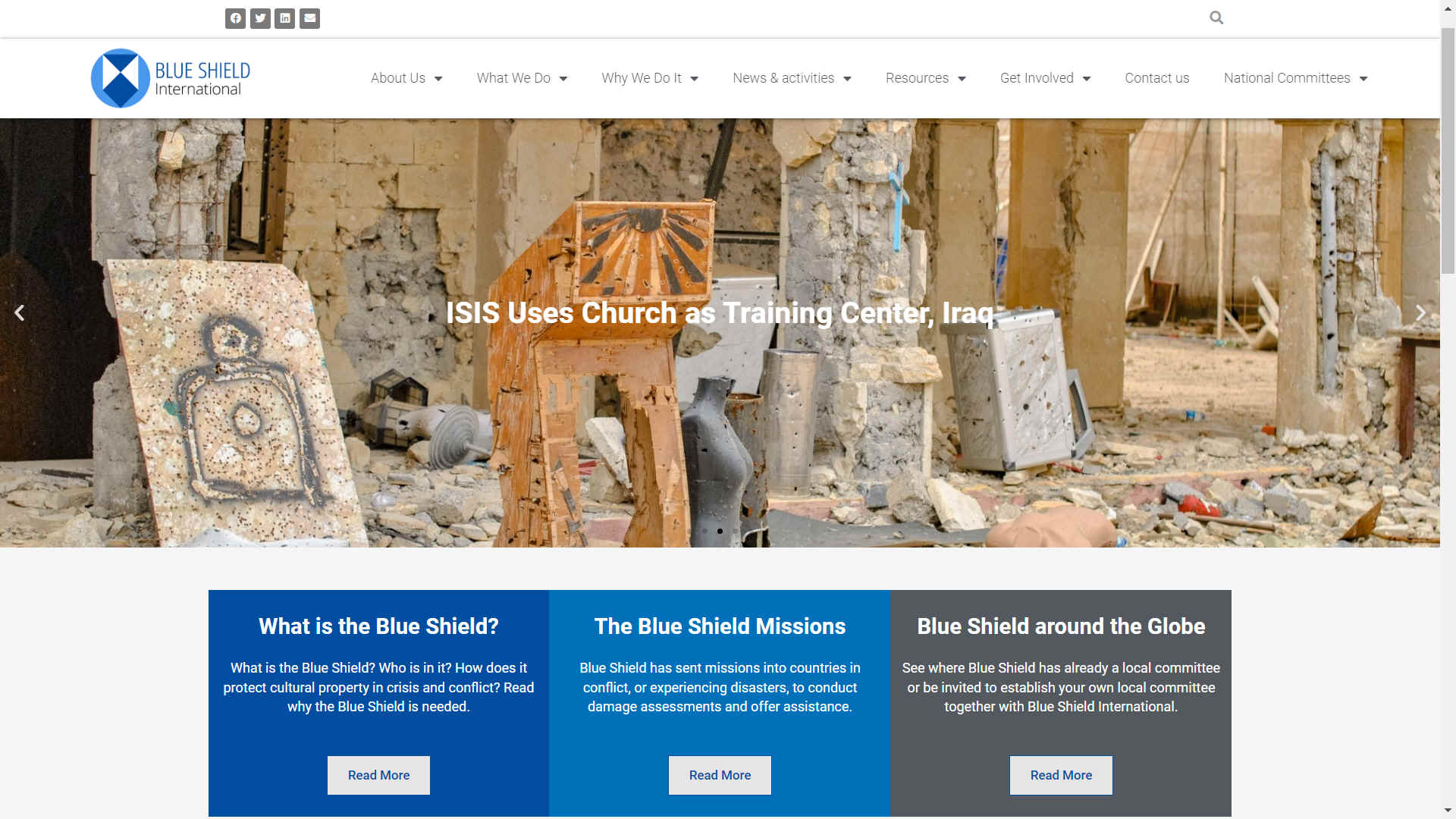 REFERENCE
https://www.interpol.int/en/Our-partners/International-organization-partners/INTERPOL-and-the-United-Nations
https://www.interpol.int/es/Noticias-y-acontecimientos/Noticias/2016/INTERPOL-conference-against-illicit-trafficking-of-cultural-objects