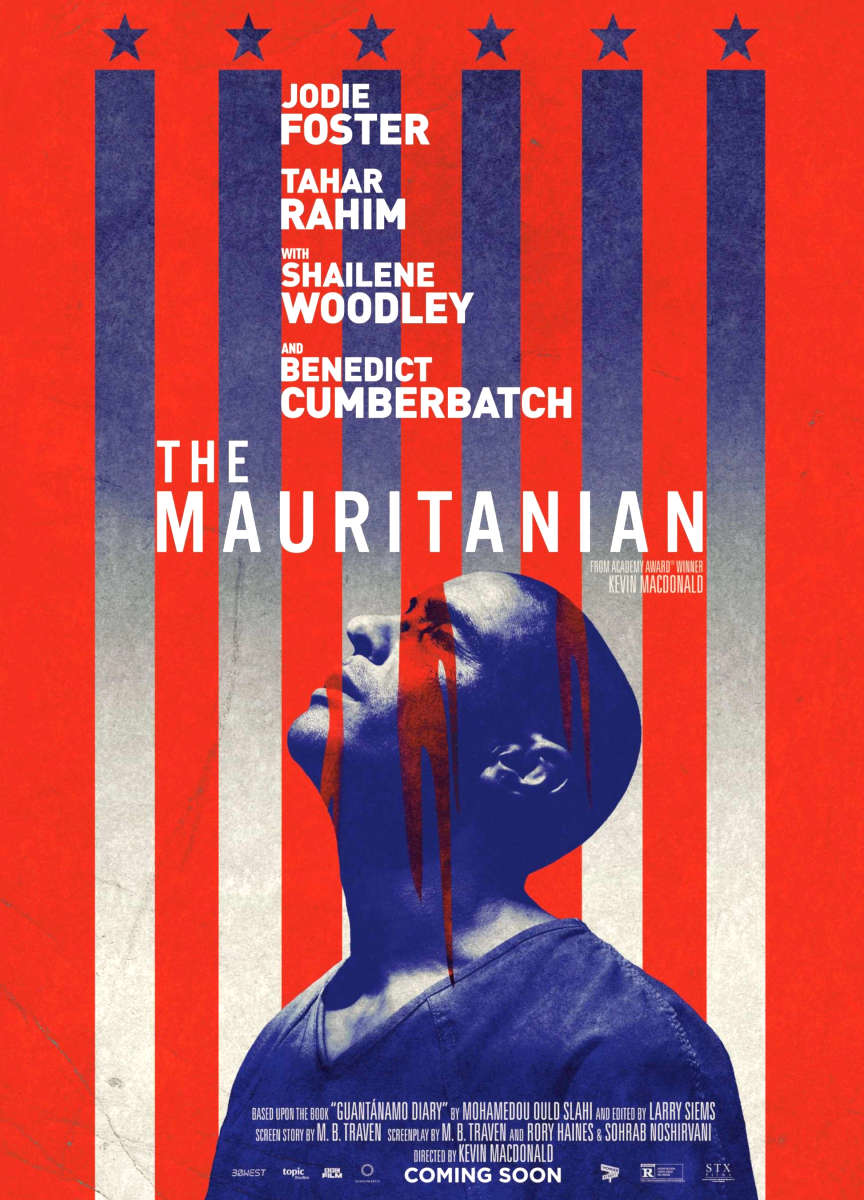 Based on the New York Times–bestselling memoir Guantánamo Diary by Mohamedou Ould Slahi, it tells the grim story of how he was arrested two months after the tragedy of 9/11 and accused of allegedly working for Al-Qaeda to recruit the pilot who flew the plane into the South Tower of the World Trade Center. Tortured, terrified and interrogated 18 hours a day for three years without ever being officially charged with any crime, Slahi struggled behind bars to exonerate himself and find his way back to freedom. His pleas were ignored until they were brought to the attention of Nancy Hollander, a lawyer from New Mexico who became determined to find justice. It was an uphill battle that lasted 14 years, and before this movie ends, you will most likely feel like you have lived through every minute of Slahi's ordeal.


The Mauritanian is a 2021 legal drama film based on the memoir of Mohamedou Ould Slahi, a Mauritanian man who was held for fourteen years (from 2002 to 2016) without charge in the Guantanamo Bay detention camp, a United States military prison. The film was directed by Kevin Macdonald based on a screenplay written by M.B. Traven, Rory Haines, and Sohrab Noshirvani, adapted from Slahi's 2015 memoir Guantánamo Diary. It stars Tahar Rahim as Slahi, and also features Jodie Foster, Shailene Woodley, Benedict Cumberbatch, and Zachary Levi in supporting roles.

The Mauritanian was released in the United States on February 12, 2021 by STXfilms. In the United Kingdom, where all cinemas were closed due to the COVID-19 pandemic, the planned cinema release was cancelled and the film was premiered on Amazon Prime Video on April 1, 2021. It received mixed to positive reviews, with critics praising Macdonald's direction, its cinematography and performances of the cast (particularly of Rahim and Foster) but criticised its screenplay. At the 78th Golden Globe Awards the film received two nominations; Best Actor – Motion Picture Drama (for Rahim), with Foster winning Best Supporting Actress – Motion Picture. At the 74th British Academy Film Awards the film received five nominations, including Best Film, Outstanding British Film, and Best Actor (for Rahim).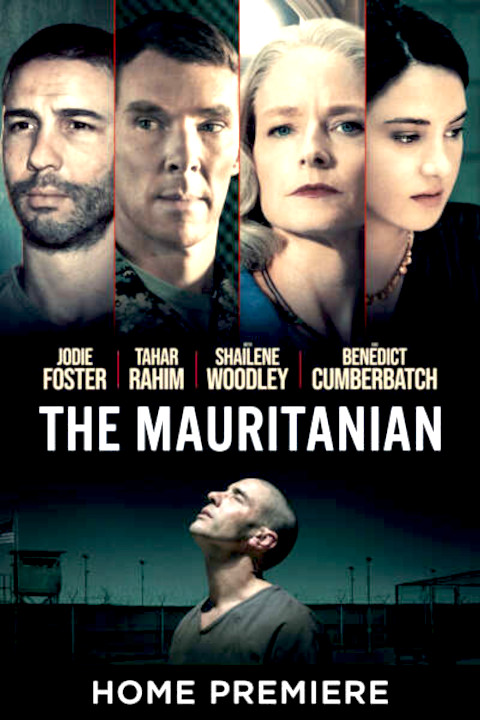 PLOT

In November 2001, Mohamedou Ould Slahi is in Mauritania, two months after the September 11 attacks. A Mauritanian policeman tells Mohamedou that Americans want to have a talk with him. Mohamedou agrees to go with them.

In Albuquerque, New Mexico, in February 2005, lawyer Nancy Hollander is told by French lawyer Emmanuel that a lawyer from Mauritania approached his firm in Paris on behalf of Mohamedou's family. They haven't seen Mohamedou since he was arrested three years ago and only just found out in a newspaper that he is being held by the US at Guantánamo Bay in Cuba and is accused of being one of the organizers of 9/11. Emmanuel asks Nancy to look into it because she has a security clearance from a previous case and can ask questions he can't. Nancy agrees to check.

At a Naval Law Conference in New Orleans, Marine Prosecutor Stuart Couch is told by Colonel Bill Seidel about the Mohamedou case which Seidel wants him to prosecute. Seidel says that Mohamedou fought with Al-Qaeda in the 90s and then recruited for them in Germany, and says it was Mohamedou who recruited the terrorist who flew Stu's friend's plane into the tower.

Nancy and Teri (her fellow lawyer) fly down to Guantánamo to meet Mohamedou. Mohamedou agrees to hire them as his lawyers. Meanwhile, Stu tells his team to go through all the intel reports they have to corroborate the story against Mohamedou.

Nancy finds out something through Mohamedou's letter which she received from him while Stu looks at the MFR (Memorandum for the Record), showing exactly what happened. The letter and reports talk about enhanced torture and treatment including sexual assault upon Mohamedou by the Guantanamo guards as ordered by General Mandel. General Mandel also threatened the arrest and rape of his mother. Thus, to save his mother, Mohamedou gave false confession about being a terrorist.

In December 2009, at trial Mohamedou testified over video link to the court. In March 2010, Mohamedou got a letter informing him that his case was successful, and the judge has ordered him to be released. Text is shown telling us that it would be another 7 years before he actually was released, because the government appealed. His mother died in 2013 so he never saw her again. He was finally released in 2016, having spent 14 years in prison without ever being charged.

Finally, footage of the real Mohamedou arriving back in Mauritania is shown. Texts are shown, telling us Mohamedou lives in Mauritania and got married in 2018 to an American lawyer. They have a baby son, Ahmed, but haven't been able to live together as a family and are hoping a country will grant them protection and citizenship. Nancy and Teri are still lawyers working against injustice, and we see footage of Mohamedou giving them necklaces with their names in Arabic.

CAST

Jodie Foster as Nancy Hollander
Tahar Rahim as Mohamedou Ould Slahi
Shailene Woodley as Teri Duncan
Benedict Cumberbatch as Lieutenant Colonel Stuart Couch
Zachary Levi as Neil Buckland
Saamer Usmani as Arjun
Corey Johnson as Bill Seidel
Denis Menochet as Emmanuel
David Fynn as Kent
Walter van Dyk as District Court of Columbia Judge

THE GUARDIAN 31 MARCH 2021 - The Mauritanian review – fence-sitting drama provides few answers

Any movie that reminds us of the ongoing civil rights scandal at the US's extrajudicial detention camp at Guantánamo Bay should be a good thing: it's still open for business right now, with 40 prisoners inside. The same goes for any reminder of the 9/11 terrorist outrage and the backlash of furious revenge it was designed to provoke, implanting a virus of rage and fear that threatens to live on in the American bloodstream like malaria.

But I was disappointed by this well-meaning movie, based on the true story of Mohamedou Ould Slahi from Mauritania in north-west Africa. A former muhajideen anti-communist fighter in Afghanistan in the 1990s, he was picked up and handed over to the US authorities after 9/11 (with the Mauritanian government's permission) and kept at Guantánamo Bay without charge or trial for a staggering 14 years, from 2002 to 2016; he was released when the state finally accepted his confessions were valueless, having been obtained through torture.

The film is adapted by screenwriters MB Traven, Rory Haines and Sohrab Noshirvani from Slahi's book, Guantánamo Diary, published in 2015 while he was still inside: the scribbled pages regularly handed to his lawyer Nancy Hollander. Franco-Algerian star Tahar Rahim plays Slahi; Jodie Foster plays Hollander and Shailene Woodley is her associate, Teri Duncan. Benedict Cumberbatch plays the crewcut military prosecutor Lt Col Stuart Couch, who was pretty gung-ho about getting the death penalty for his man until he realised that it meant relying on torture and disregarding the constitution and the rule of law.

So far, so admirable. But with this movie, we are plunged right back into the exasperating 9/11 fence-sitting handwringer genre that was fashionable in the 00s: conscience-stricken films that invited us to sympathise with their liberal agony, such as Robert Redford's Lions for Lambs (2007), Gavin Hood's Rendition (2007) and Stephen Gaghan's Syriana (2005).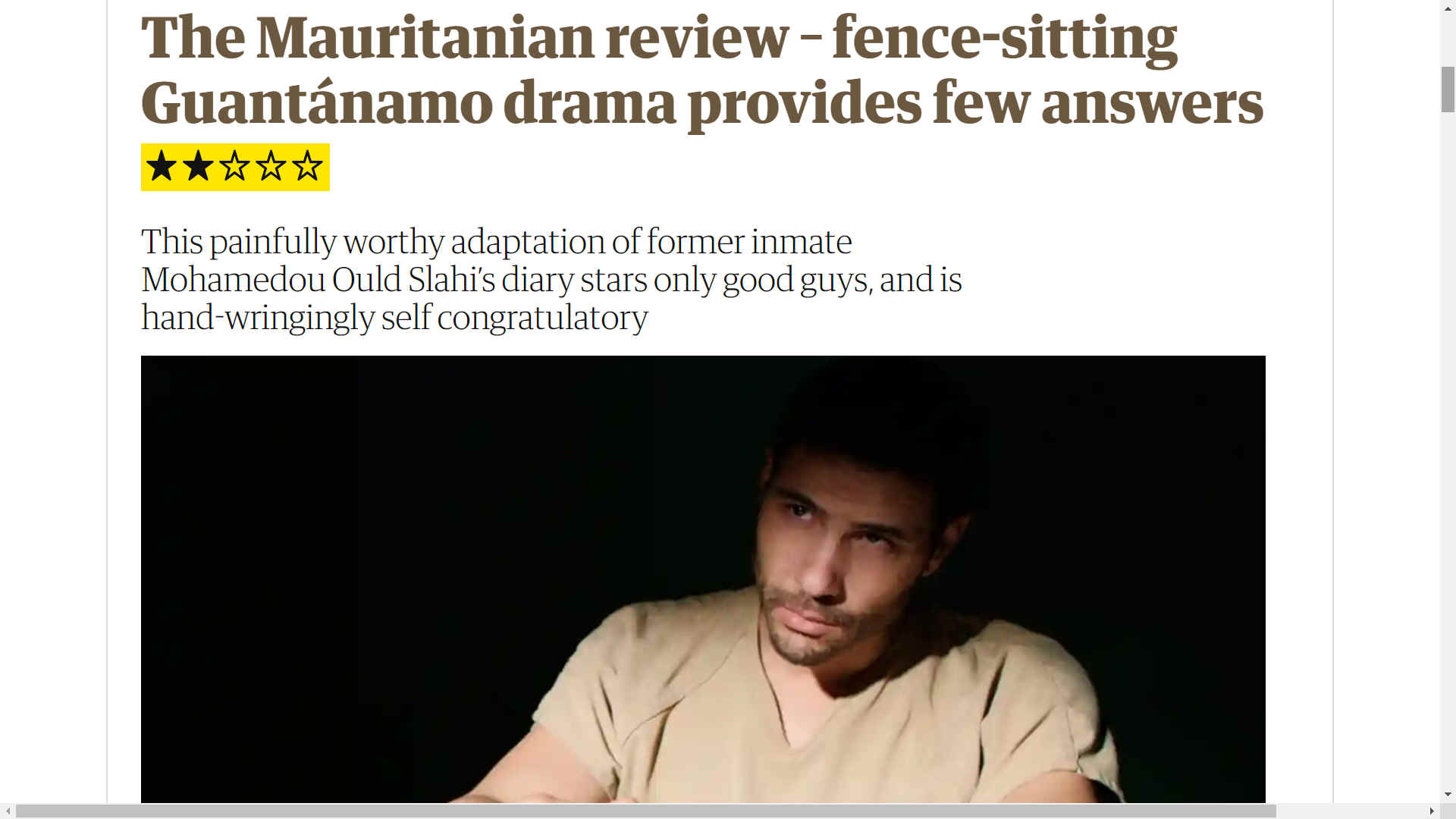 The Mauritanian is a movie that appears to be comprised entirely of good guys: Slahi himself is a good guy, of course, and so naturally are Hollander and Duncan, doggedly ploughing through the boxes of legal documents that the authorities allow them to see, and persistently asking for more. But the chief prosecutor Couch is a good guy as well, troubled with his finally overwhelming qualms of conscience as a true patriot. (Hollander and Couch are shown having a reasonably cordial beer together at the Guantánamo visitors' cafe.) Finally, Slahi gets his day in court in which, with stirring music on the soundtrack, he praises American TV shows such as Ally McBeal and American justice itself.

So with all these potent good guys effectively rooting for the prisoner, why did he stay banged up for so long? There are no major players on the bad guy team here: authoritarian meanies are permitted on screen on condition that they are dramatically dominated by a liberal convert: Cumberbatch. There is nothing and no one in this film with the dramatic status of, say, Jack Nicholson's ferociously unrepentant Colonel Nathan Jessup in A Few Good Men, scripted by Aaron Sorkin, and there is no "you can't handle the truth" moment. There is just official silence from the authorities and the drama itself; a sombre announcement flashes up on screen that Slahi stayed in Guantánamo for six years after the prosecution collapsed in 2010 – by order of the Obama government. As for Slahi himself, he doesn't seem bitter about the US nor Mauritanian authorities by the end of the picture; he doesn't wish to take action against them, yet neither does he explicitly forgive them.

It's opaque and frustrating. Rahim gives a perfectly decent performance and everyone else does an honest job. Slahi himself is throroughly entitled to his own happy ending, cheerfully listening to Bob Dylan over the closing credits. But this movie is content with congratulating itself for being on the right side of history, with little attention paid to questions unanswered and history unresolved. By Peter Bradshaw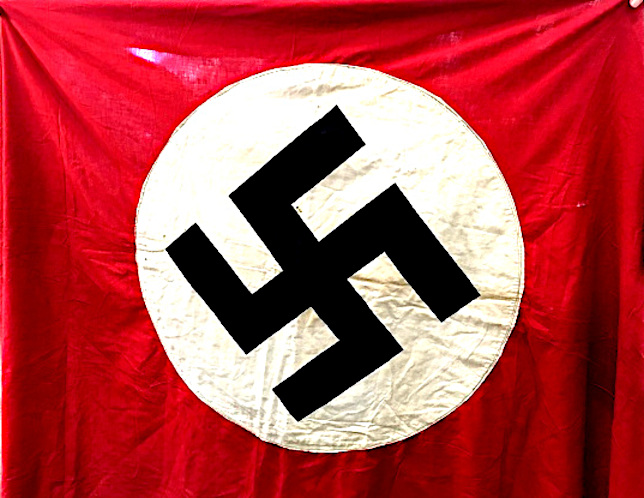 Symbolic of evil, the Nazi flag bearing a black swastika
REFERENCE
https://www.twitter.com/PeterBradshaw1
https://www.theguardian.com/film/2021/jan/13/the-mauritanian-review-guantanamo-bay-mohamedou-ould-salahi-tahar-rahim