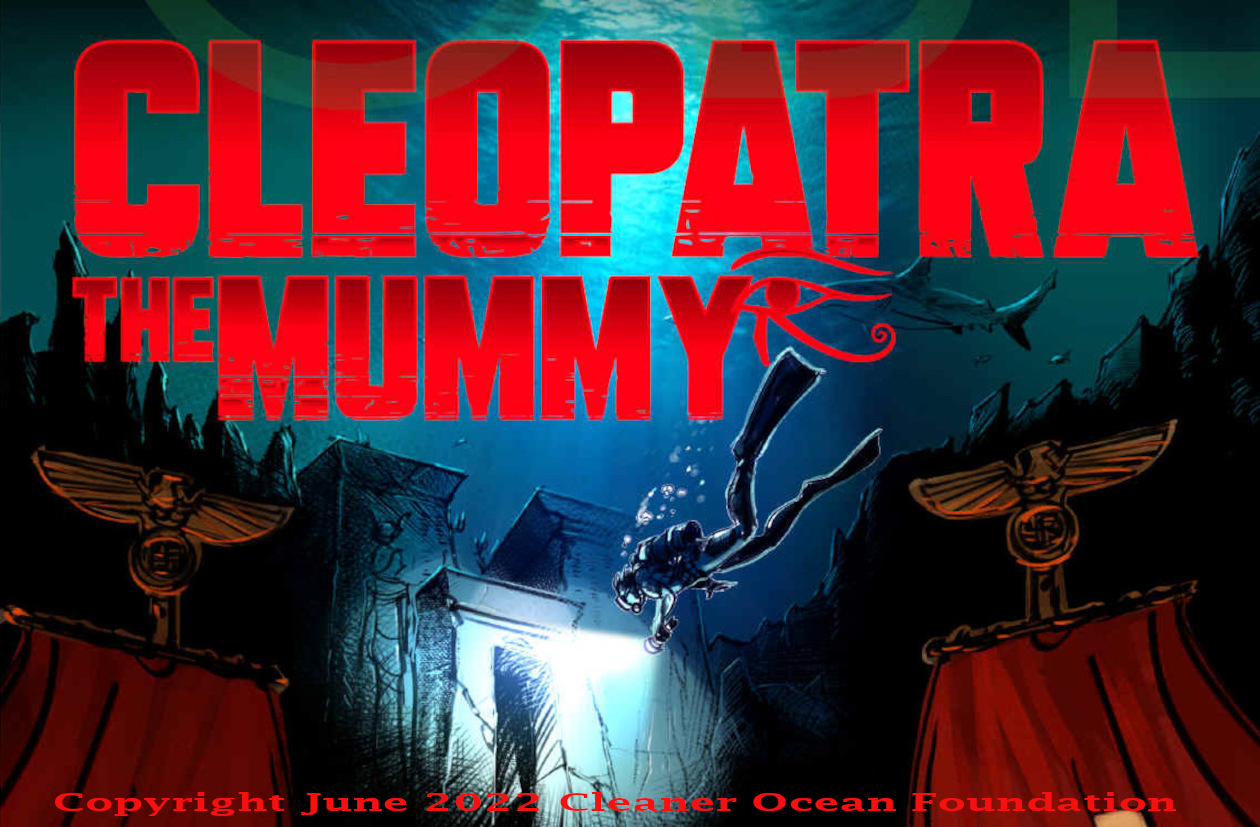 GRAPHIC NOVEL COVER ART - The graphic novel will be issued in three parts. We are looking for local models (head shots) for Baron Richthofen, Cleopatra, Safiya Sabuka & Alexis Luther. If you have a couple of hours and would like to help us with this project, and see yourself in a comic, please contact Briggette Dusart in the first instance, at the Cleaner Ocean Foundation. Applicants from Sussex, England, only. All expenses paid. Email for details.
M O V I E P L O T O U T L I N E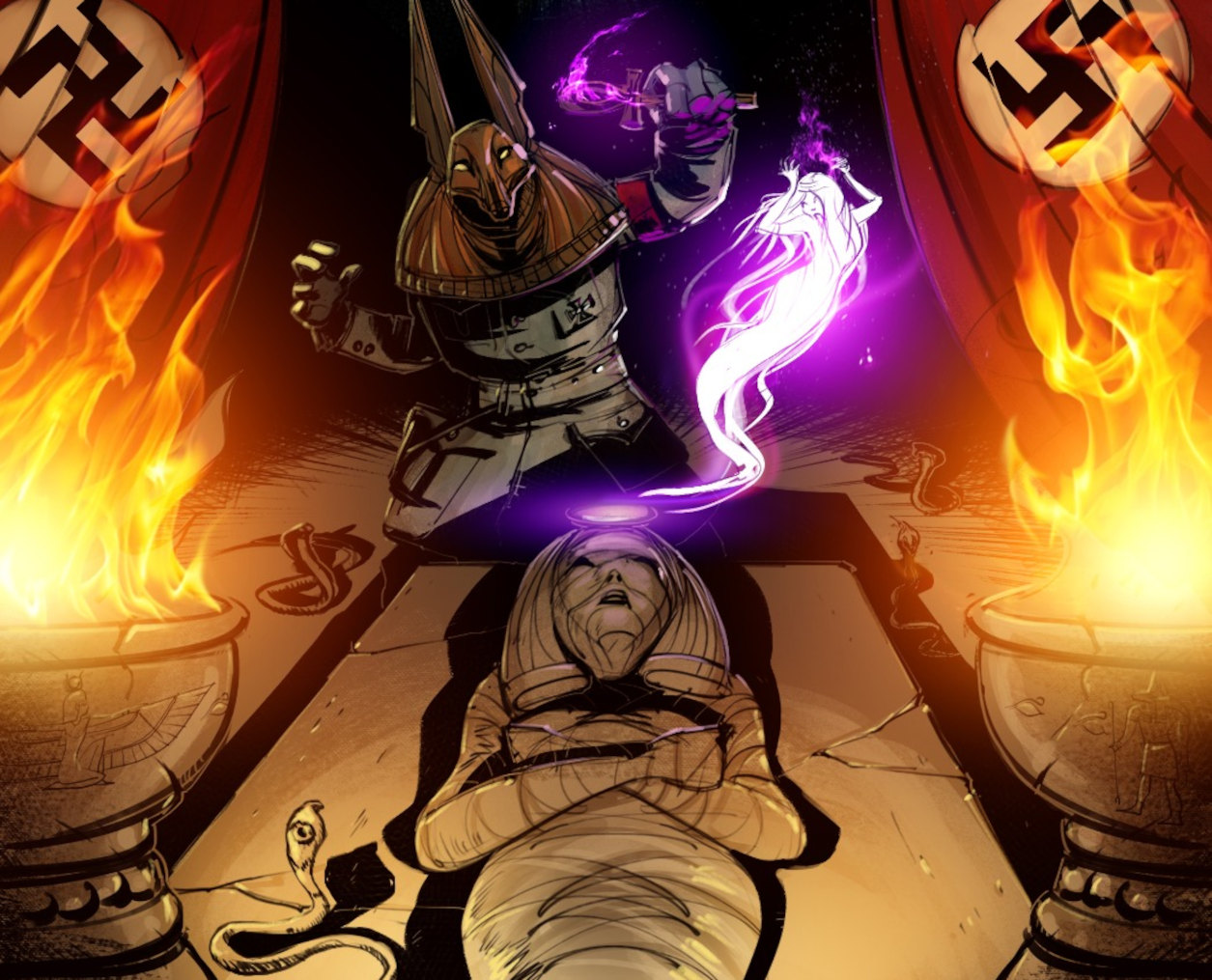 THONIS-HERACLEION was Egypt's greatest port for much of the first millennium B.C. before Alexander the Great established Alexandria in 331 B.C. Then around 365 A.D. both cities vanished beneath the Mediterranean sea, hiding the location of Queen Cleopatra's tomb - confounding archaeologists - until now. REINCARNATION - Using the latest technology in super-computer genome mapping and digital DNA splicing, an occultist sect reincarnate Cleopatra VII, having found and recovered her sarcophagus from its watery tomb. The resurrected Queen has to mesh with the modern world she's been reborn into, where the Fourth Reich have plans for her future in a New World Order. But the CIA plot to kidnap the reborn Pharaoh to advance their military capabilities. Neither had reckoned on John Storm and his crew.
C L E O P A T R A ' S M U M M Y
Please use our Ancient Egyptian A-Z to navigate the antiquities on this site
The rights of Jameson Hunter and Cleaner Ocean Foundation to be identified as the author of this work has been asserted in accordance with section 77 and 78 of the Copyright Designs and Patents Act 1988. This website and the associated Cleopatra artwork is Copyright © 2022 Cleaner Ocean Foundation and Jameson Hunter. This is a work of fiction. Names and characters are the product of the authors' imaginations, and any resemblance to any person, living or deceased, is entirely coincidental.